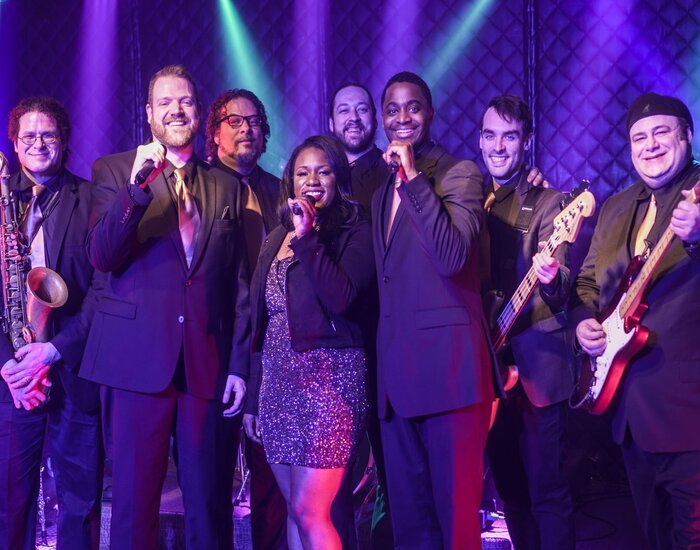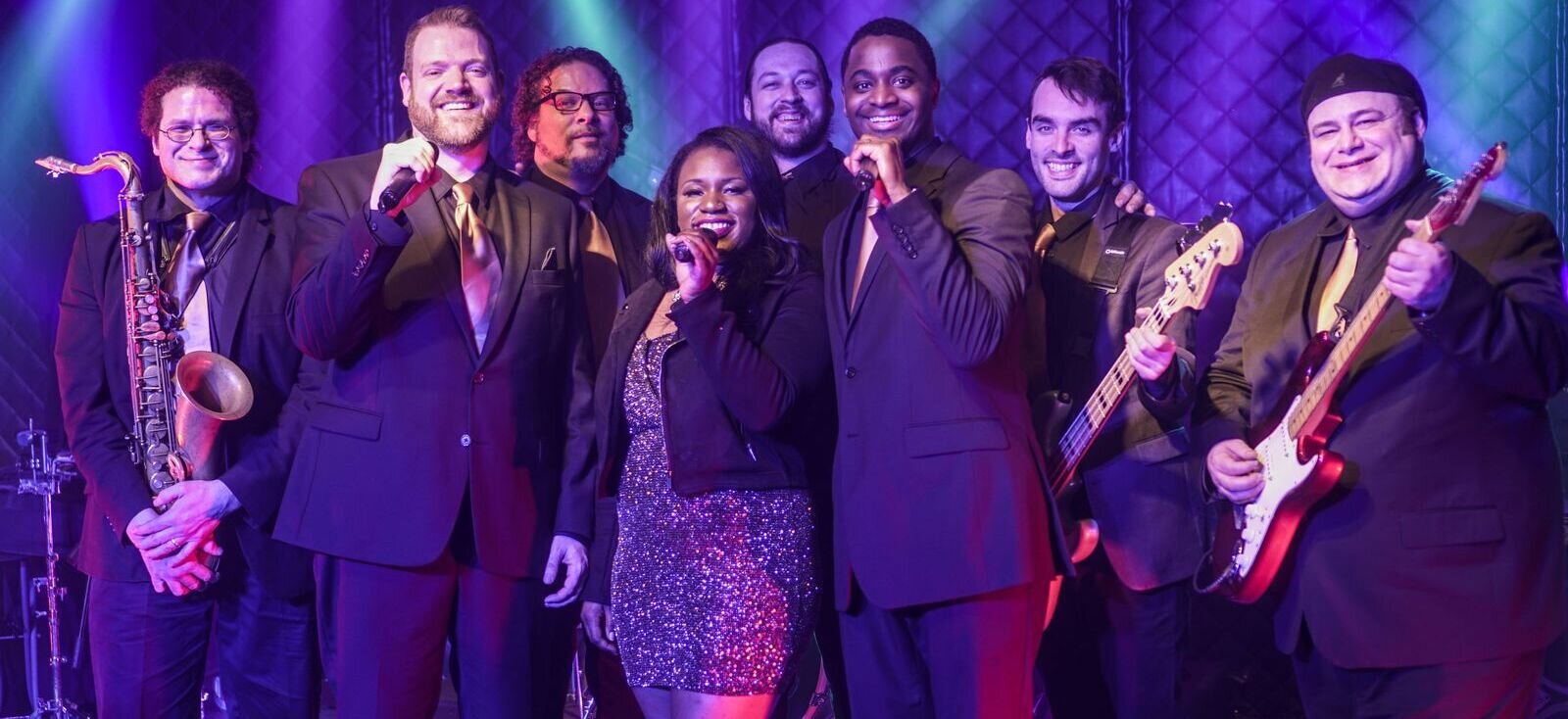 Not only does Groove Authority play just about everything, but they've also been selected as one of the 15 Best Wedding Bands in the Country by NBC News! In addition, they've consistently won the Best of Weddings award from The Knot every year since 2012! And WeddingWire has awarded them the Couples' Choice Award every year since 2011. When it comes to talent, Groove Authority is certainly not lacking.
​Some of the band's favorite genres to play include Top 40, R&B, rock, motown, funk, soul, disco, swing, jazz, reggae, and hip-hop. So, if versatility is your thing, you're in the right place! Groove Authority's high-energy shows have packed dance floors all over New England and beyond! What sets them apart even further is their ability to play each genre equally well, making them a fantastic choice for any type of event. They also provide emcee services for those who are interested. Featuring lead vocalists that are dynamic, energetic, and talented, these stellar musicians are all equally engaging and never fail to impress!
WHAT PEOPLE SAY
"They certainly know how to rock the crowd! We were first introduced to Groove Authority at my cousin's wedding in Sept of 2017, where they were the band. My fiance and I immediately decided that we must have them at our own wedding. And our decision certainly did not disappoint. We asked them to learn our first dance song, which really made it "ours". It was perfect. To top it off, even the guests loved them as well. All night, during the reception, and for the last few weeks, whenever someone talks about the wedding, they mention how amazing the band was, how the music selection was perfect, and how it made the reception that much better. We cannot recommend Groove Authority enough and we would hire them a thousand times over again."
– Rebecca T.
WHAT PEOPLE SAY
"Hands-down the absolute best band ever! We had looked at a lot of bands before deciding on Groove Authority and they were even better than I imagined. So incredible to work with to make sure we got everything we needed from the entrances to the last song of the night. They will learn a couple of songs for you, which was helpful for some of the first dances. You could tell every member of the band enjoyed being there, which made all the guests love them even more. I couldn't tell you how many guests told me it was the best band they've heard at a wedding. You 100% want Groove Authority as your wedding band."
– Nicole C.
WHAT PEOPLE SAY
"We booked Groove Authority for our wedding in October. My husband and I threw around the idea of getting a DJ or a band and I am glad we went with a band, with this band! They had everyone on the dance floor dancing and they even let my husband and his friends come up and sing. Still, everyone keeps telling us how great the band was at our wedding. They played a mix of all kinds of music. Hands down the best band for weddings! Thank you, Groove Authority."
– Cristine L.
WHAT PEOPLE SAY
"Amazing, Incredible, Fabulous!!! Groove Authority made our wedding a celebration to remember. If you're looking for a wedding band who will get every single person on the dance floor, look no further. Paul was easy to work with and very accessible. Every musician in the band exuded talent and enthusiasm. We had hundreds of song choices to pick from and our guests danced the entire wedding. We couldn't be happier with our choice of Groove Authority for our wedding band!"
– Joie E.
WHAT PEOPLE SAY
"We've hired many great bands over the years, but none of them compare to Groove Authority!!! True professionals and amazing talent from every member of the band. You will be very happy you chose them! We've now booked them for a 3rd straight year."
– Nick G.
WHAT PEOPLE SAY
"Absolutely fantastic! We had so much fun at the wedding. The band played songs that all guests would enjoy and had a great energy. People continue to compliment us on the band and have asked for their name! Truly one of the highlights of the wedding! I highly recommend Groove Authority!" 
– Erin B.