Serving Massachusetts, New Hampshire, and all of New England
Perfect for wedding ceremonies, cocktail hours, and a variety of upscale events, our versatile custom ensembles offer the opportunity to hand-pick both the number of musicians and the instruments featured at your event. Personalize your entertainment by selecting a solo musician or add depth and fullness by creating a duo, trio, or a larger ensemble. Our custom ensembles consist of the area's most talented chamber and orchestra musicians, all of whom have decades of experience playing today's most popular and commonly requested music.
Popular Instruments: Violin, Viola, Cello, Harp, Bass, Guitar, Piano, Organ, Saxophone, Trombone, Percussion, Vocals, and more.
Somewhere Over the Rainbow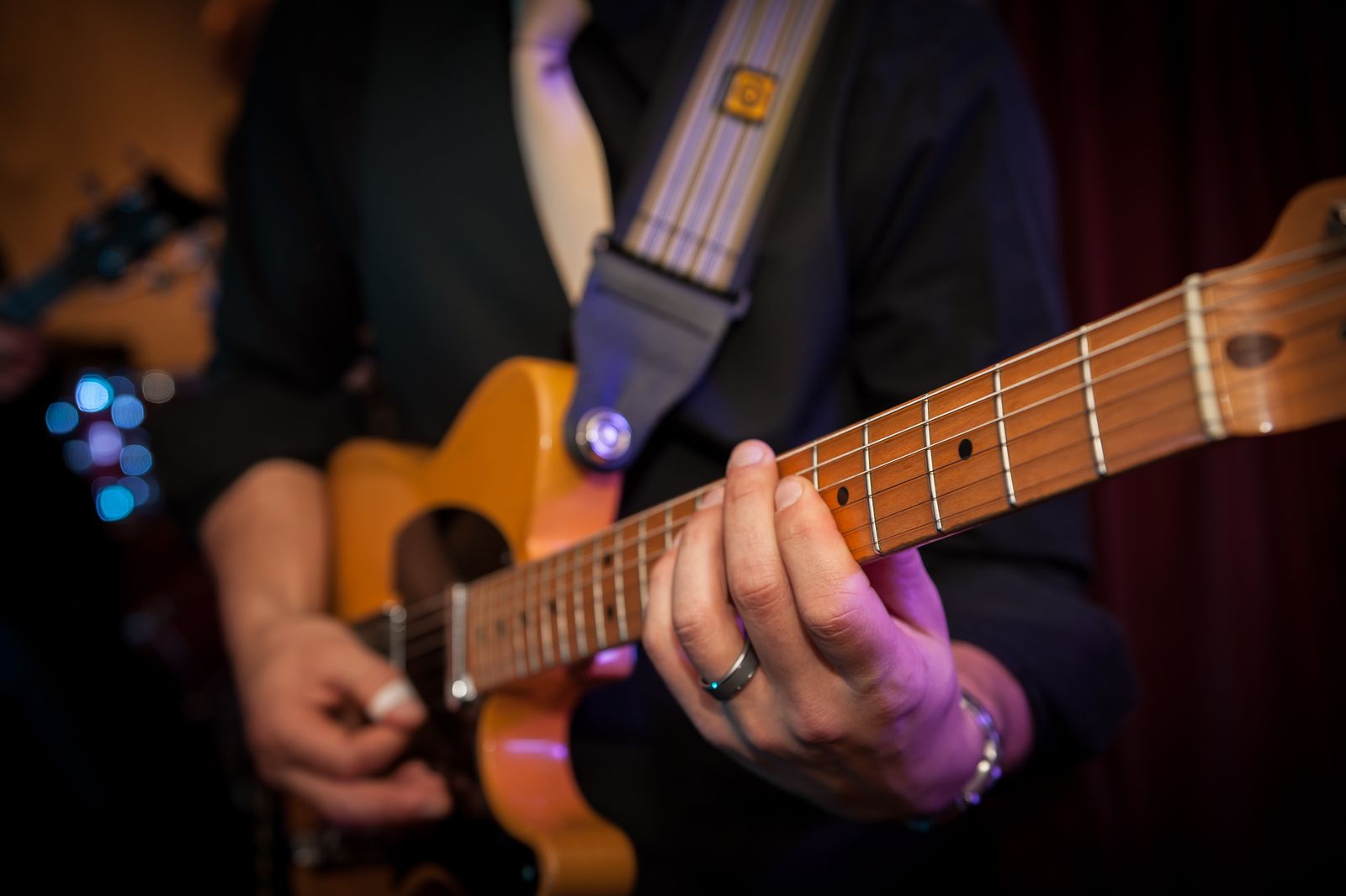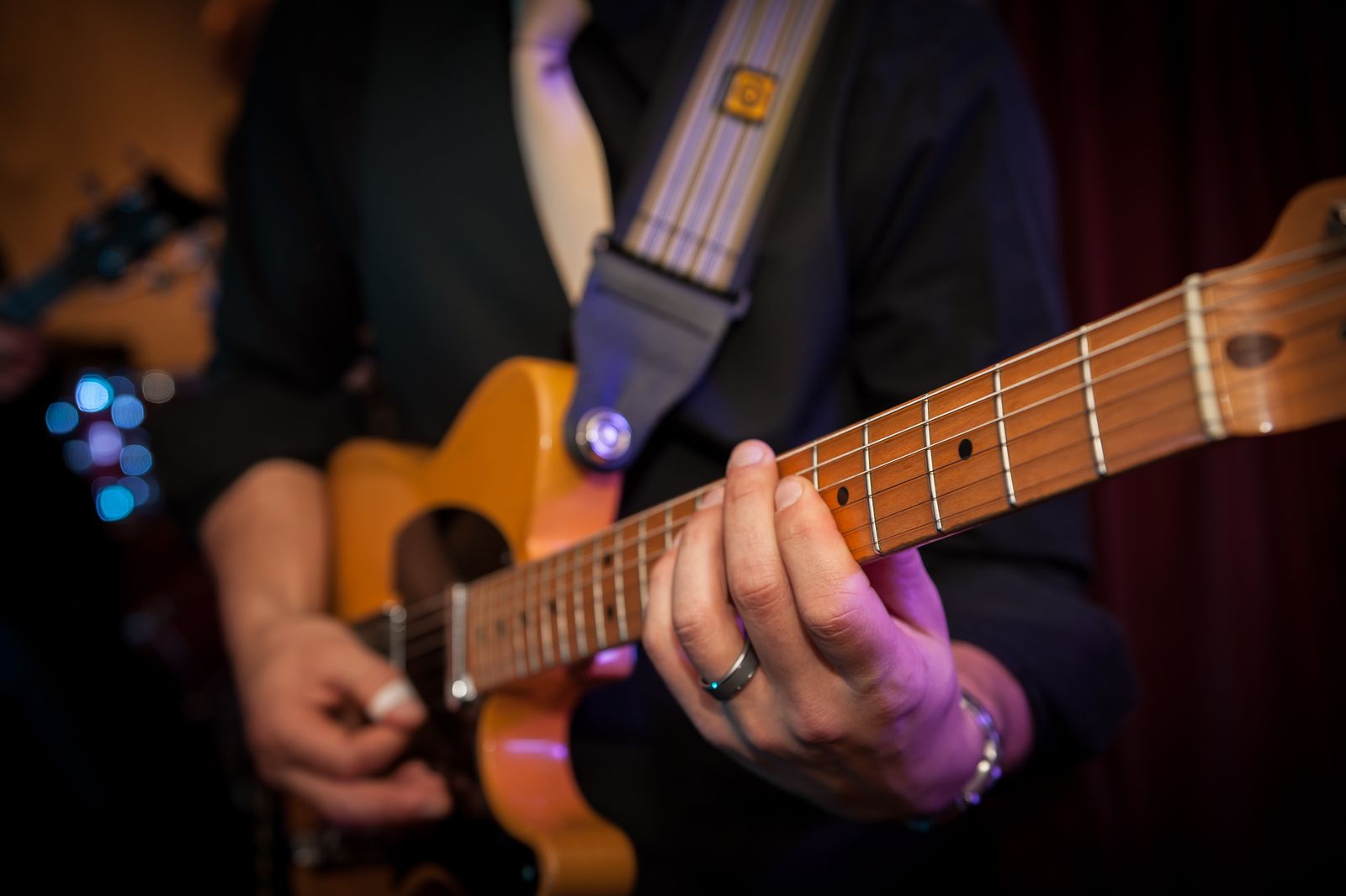 Somewhere Over the Rainbow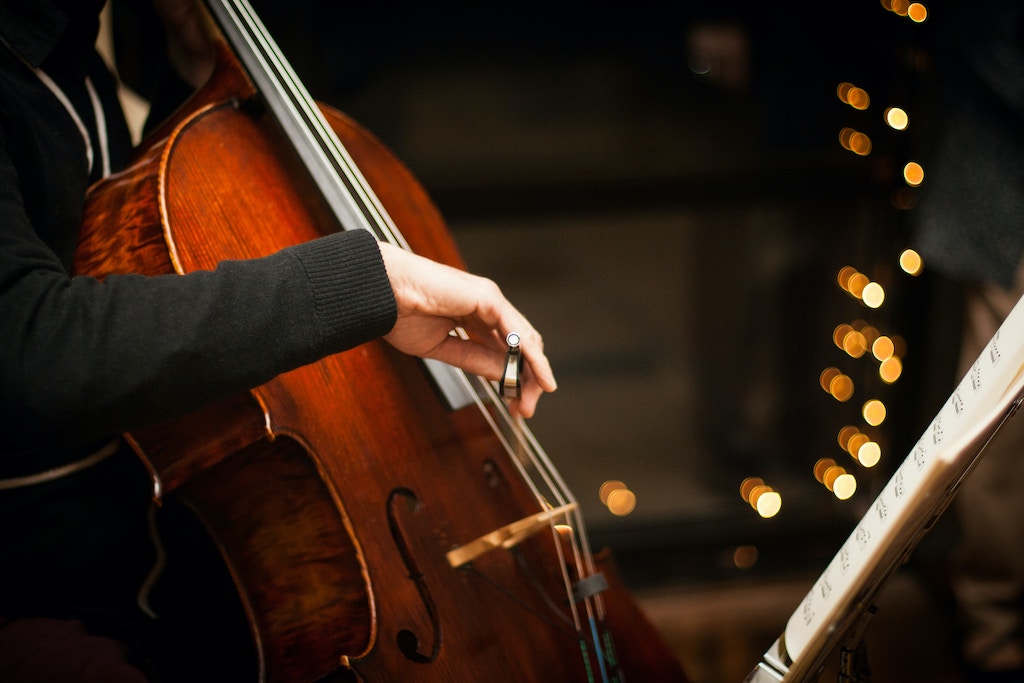 Jesu, Joy of Man's Desiring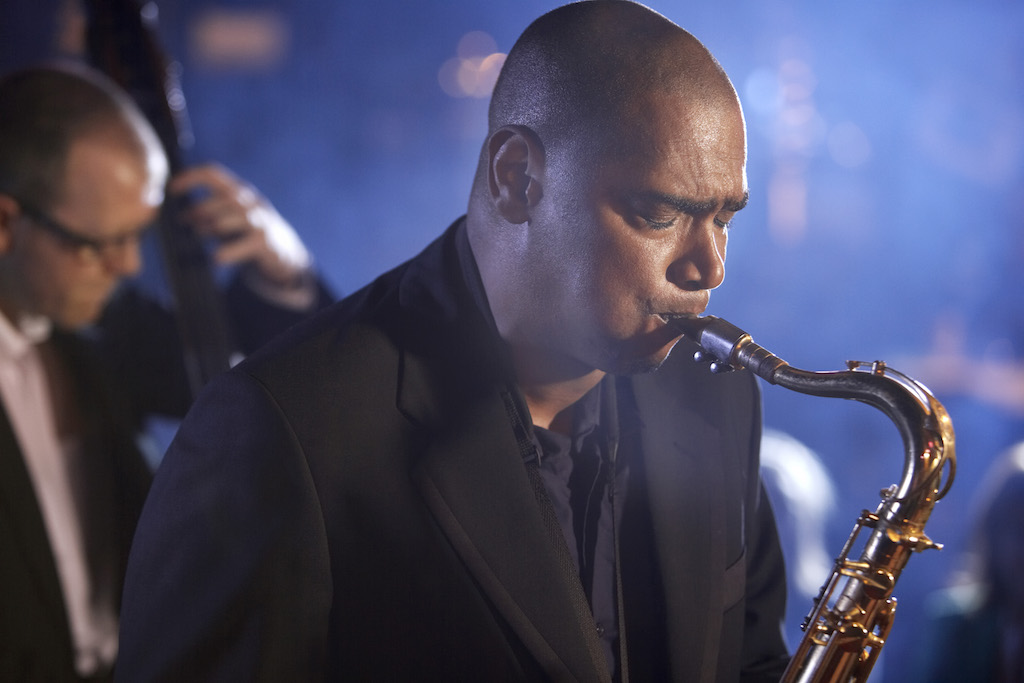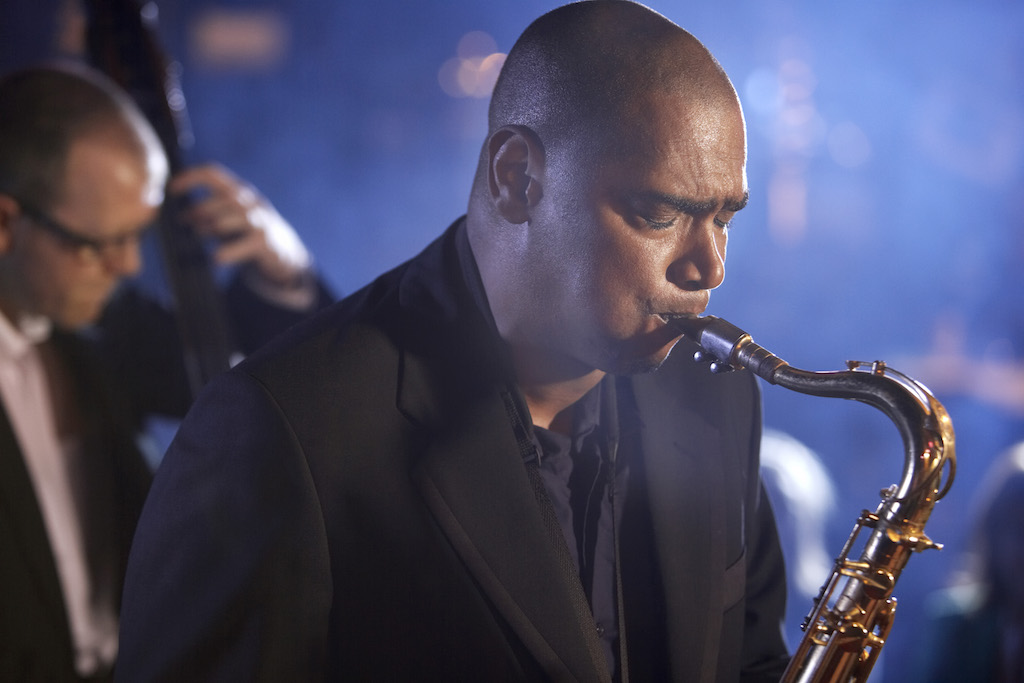 Solo Musician
First Hour: $385
Additional Hours: $155/each
Duo
First Hour: $595
Additional Hours: $285/each
Trio
First Hour: $890
Additional Hours: $430/each
Quartet
First Hour: $1,185
Additional Hours: $575/each
*Larger ensembles are available upon request. All packages include 15-minute buffers on each side to allow for flexible timing.
Ceremony Sound & Microphone Set-Up
Perfect for weddings, add Ceremony Sound and Microphone Set-Up for $300.00. The service includes 1 to 2 microphones for the couple, officiant, and/or any readers, a state-of-the-art sound system, 1-2 dedicated sound engineers, set up, and breakdown. Microphone types are based on availability and may include wired, wireless, or lavaliers.
Special Request Song Arranging
Need a special song arrangement that you can't find in our music library? No problem! We are happy to arrange sheet music for $50.00 to $100.00 per arrangement. Pricing depends on the size of the ensemble and the length of the song. The first arrangement is always free!
Portage & Amplification
For guitar, piano, and harp, a small $150.00 portage & amplification fee applies.
Travel & Lodging
Travel fees are calculated at $50.00/hr per musician, only when the venue is located over 1 hour from their location. Lodging fees vary and are only calculated when the venue is located over 2 hours from the musician's location.
Parking Stipends
When applicable, parking stipends are calculated at $50.00 per musician.
Portage & Amplification
For guitar, piano, and harp, a small $150.00 portage & amplification fee applies.
Travel & Lodging
Travel fees are calculated at $50.00/hr per musician, only when the venue is located over 1 hour from their location. Lodging fees vary and are only calculated when the venue is located over 2 hours from the musician's location.
Parking Stipends
When applicable, parking stipends are calculated at $50.00 per musician.
Featured Custom Ensemble Musicians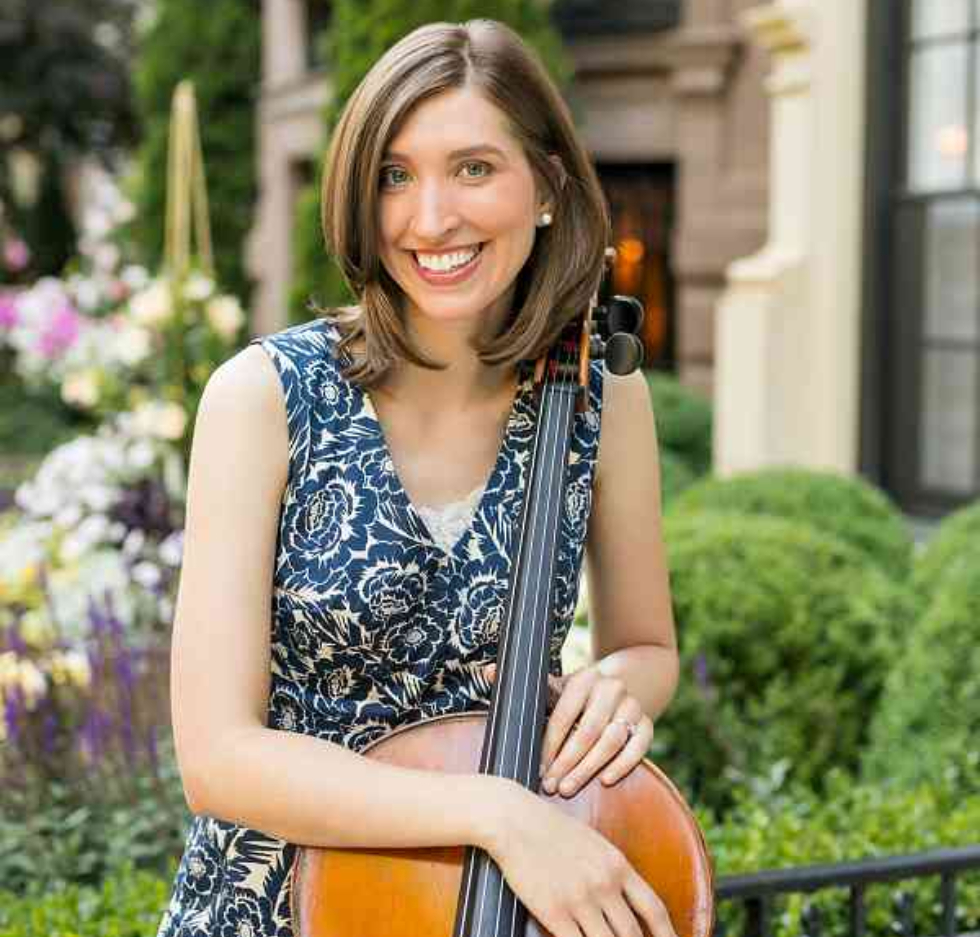 Alyssa Lawson
Cello
Alyssa Lawson is a cellist who has performed with diverse ensembles, including the Boston Philharmonic Orchestra, the Boston Arabic Ensemble, and The Morning Architect. She holds a Master of Music Degree in Cello Performance from Boston University, where she studied with Michael Reynolds. Other influential teachers include Melinda Maxwell, Michael Kannen, Marcia Wiley, Jeffrey Solow, and David Szepessy. Alyssa is also a Fulbright scholar (Belgium, 2009-2010) who holds a B.A. in Music from Swarthmore College and an M.A. in Ethnomusicology from UCLA. In addition, Alyssa has also completed Suzuki teacher training in all ten volumes. She has served as the assistant director of the Massachusetts Suzuki Festival for over four years. Currently, Alyssa teaches private students in her home studio, as well as at the Suzuki School of Newton. She is a founding member of "Cellos on the Charles", a group that supports cello education in Eastern Massachusetts.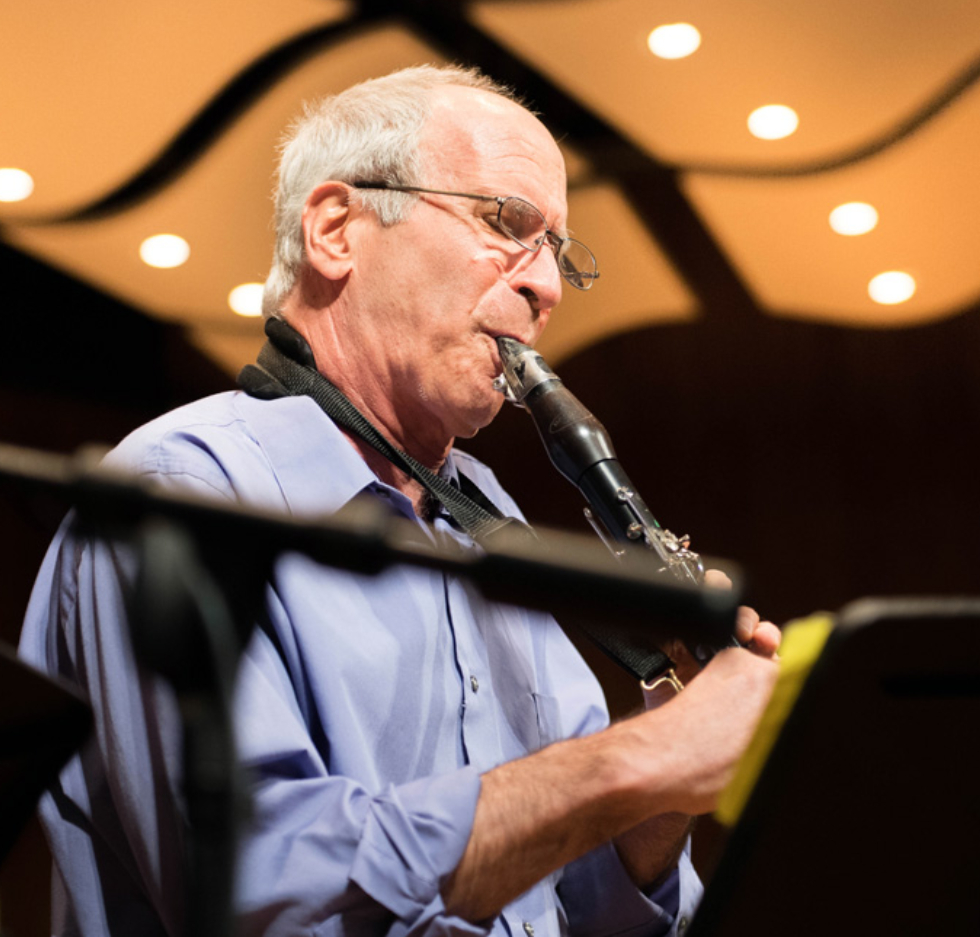 Billy Novick
Saxophone/Clarinet
Billy Novick is an internationally recognized musician, arranger and composer who has toured extensively throughout North America, Europe and Asia, and has made appearances at numerous jazz & folk festivals in the US, Scotland, Wales, France, the Netherlands, Canada and more. Featured on over 250 recordings, his music has appeared in more than 100 film scores, television shows and commercials, including Wes Craven's "Music Of The Heart", "Seabiscuit", and popular PBS shows "Antiques Roadshow" and "This Old House". Mr. Novick has composed fifteen pieces for modern dance and two full-length ballet scores for The Washington Ballet's "The Great Gatsby and Hemingway: The Sun Also Rises". Each ballet premiered to seven sold-out, enthusiastic houses at the Kennedy Center in Washington, DC. His jug band adaptation of Peter and the Wolf premiered in New York's Lincoln Center, and his orchestral arrangements have been performed throughout the US and Europe.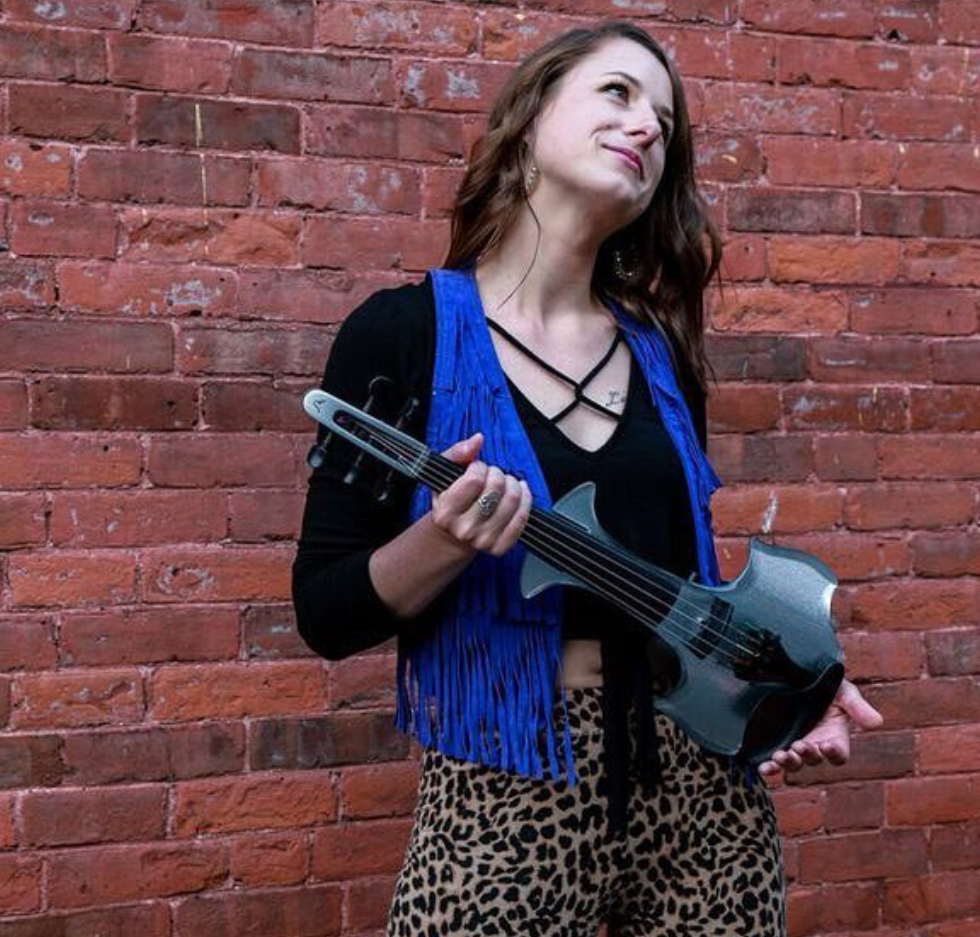 Brittany Stockwell
Violin/Viola
Brittany Stockwell has played fiddle for "Nash Next" finalist and Grammy-nominated artist, Ashley Jordan. Beginning private lessons at just four years old, she worked diligently to master both the violin and viola before graduating high school. Since then, she's participated in the Central Massachusetts Junior and Senior District Orchestras, the Massachusetts All-State Orchestras, and has performed both at Symphony Hall in Boston and at Mechanics Hall in Worcester. Brittany is also a former member of the Whitinsville Christian School Chamber Orchestra, which toured throughout Louisiana, Mississippi, and the Dominican Republic. In addition to performing, she's offered private lessons to violin and viola students for over a decade. You can find her on the faculty in the Boston and Worcester areas at the Eccentric Musician Company and at Keith's Music House.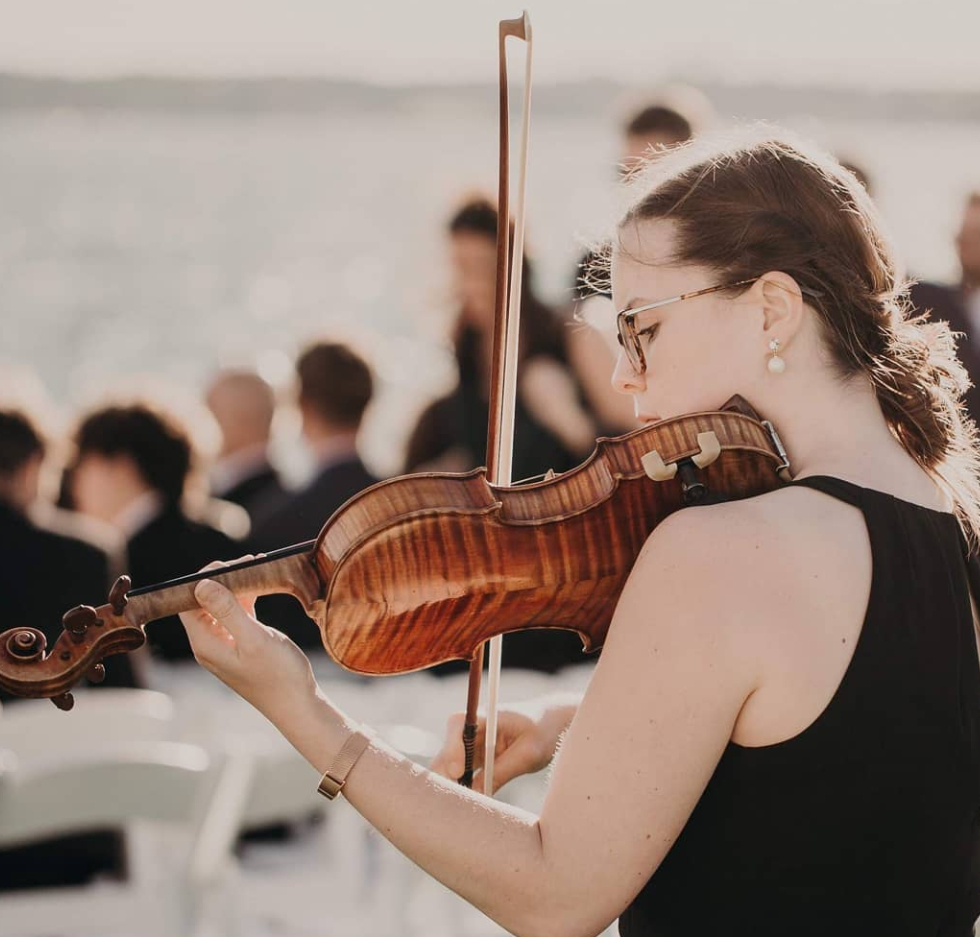 Cami Sylvia
Violin
Cami Sylvia started playing the violin in the fourth grade. Since then, she's performed in orchestras and ensembles all over Rhode Island and throughout New England. She was a member of Rhode Island's All-State Junior and Senior Orchestras, and also had the privilege of leading the Rhode Island Philharmonic Youth Symphony Orchestra. Cami has even had the opportunity to perform beside musicians from the Rhode Island Philharmonic. She studied Violin Performance at Rhode Island College and is a member of RIC's Symphony and Chamber Orchestras, as well as numerous string ensembles that perform at weddings and events all over the New England area.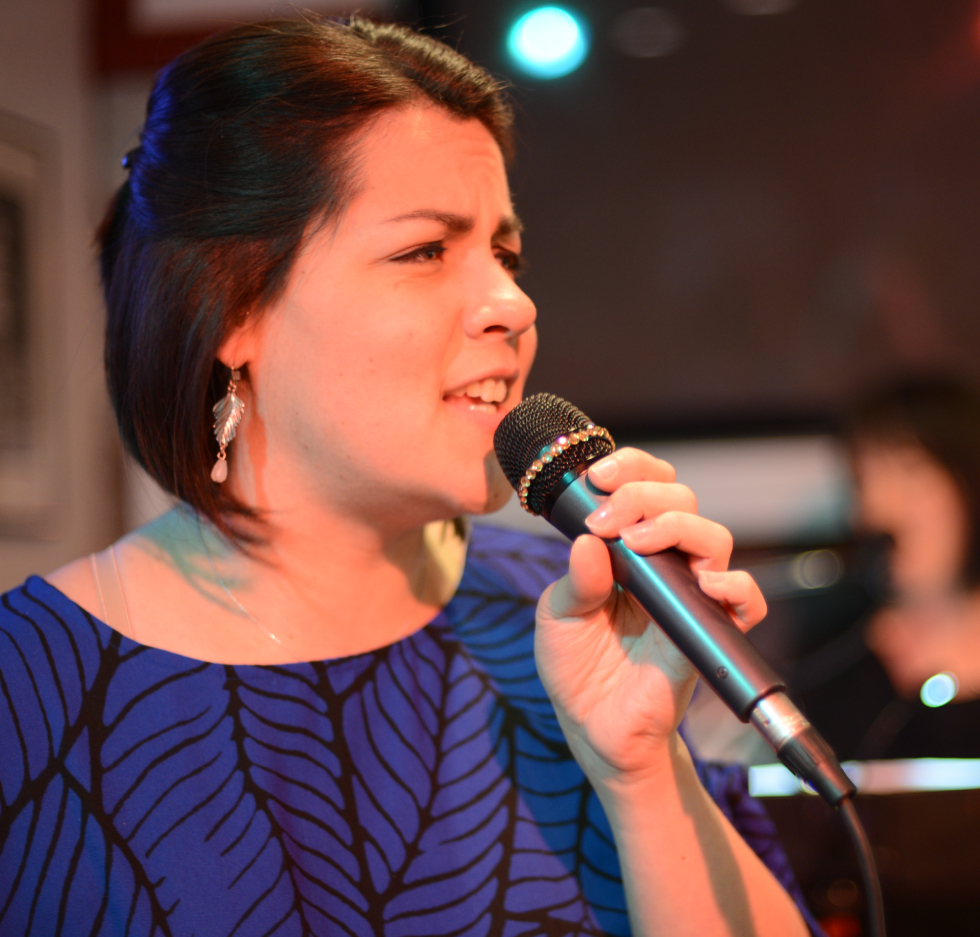 Cassandra Stern
Vocals
Cassandra Stern is a vocalist, band manager, and booking agent with over two decades of performance experience and a Bachelors of Arts in Audio/Radio & Communication from Hofstra University. From the tender age of 7, she found herself winning awards, vocal solos in various choirs, and lead roles in musical theater productions. In her early twenties, she began touring as the lead vocalist for the funk, soul and blues band, Funkasaurus. Pulling from her past experience in concert and event planning for the Boston area's top 2 radio stations and in Artist Development for Sony Records in NYC, Cassandra quickly took to the roles of band manager and booking agent for the group. Shortly after, she founded her own project, Cassandra Lee & the Acoustic Project. Today, Cassandra owns and manages her personal bands and Bright Set Entertainment, an agency that employs a wide variety of musicians, bands and DJs who perform at weddings and events throughout New England and beyond.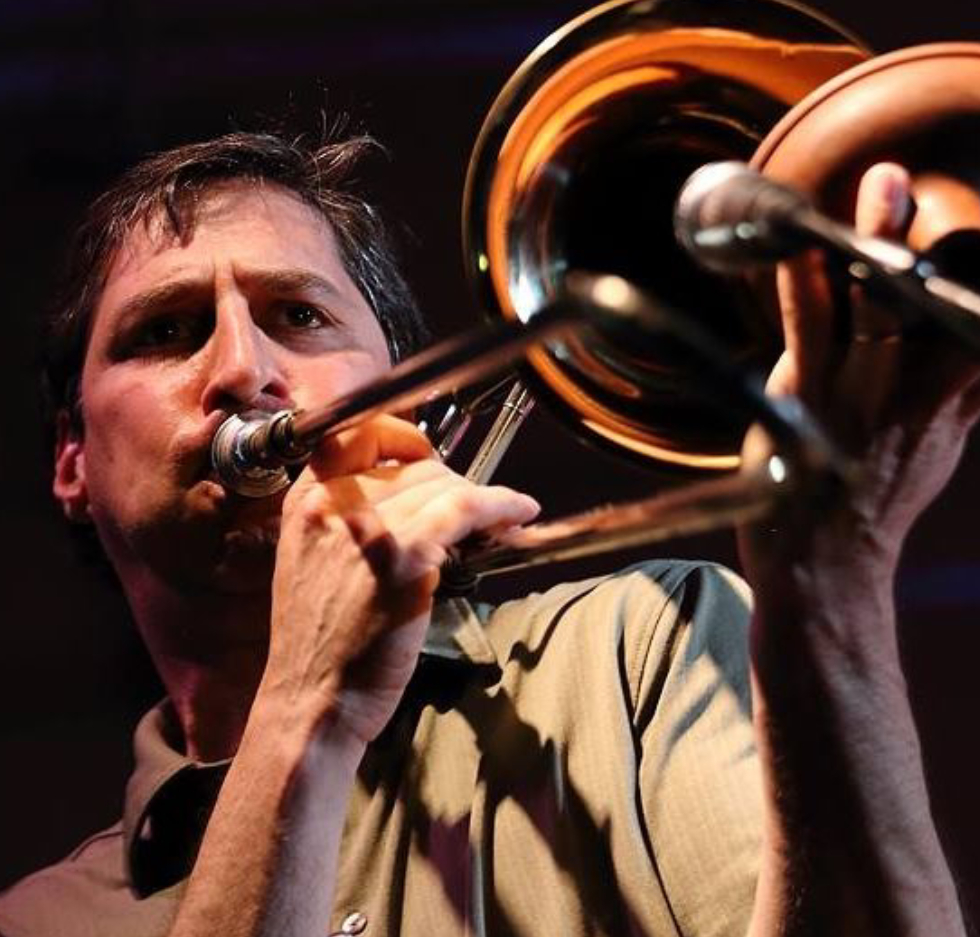 Dan Fox
Upright Bass/Trombone/Drums
Berklee College of Music graduate Dan Fox is a talented multi-instrumentalist and owner of Morningside Music Studio near Boston, MA. He has taught at Berklee College of Music, Lawrence University, Interlochen, and at jazz workshops in Italy. He also runs annual educational music tours in Cuba, Mallorca, Venice and New Orleans, where he and his students have the opportunity to perform with local musicians. As a performer, Dan is the band leader for 7 different projects. He's performed with notable artists such as Cab Calloway, Gene Krupa, Greg Hopkins, Paquito D'Rivera, Joe Lovano, Louis Bellson, Randy Brecker, The Drifters, The Tokens, The Chantells, Frankie Ford, and many others at notable festivals, international theaters, and popular clubs. His music has even been featured in movie soundtracks and on numerous television programs.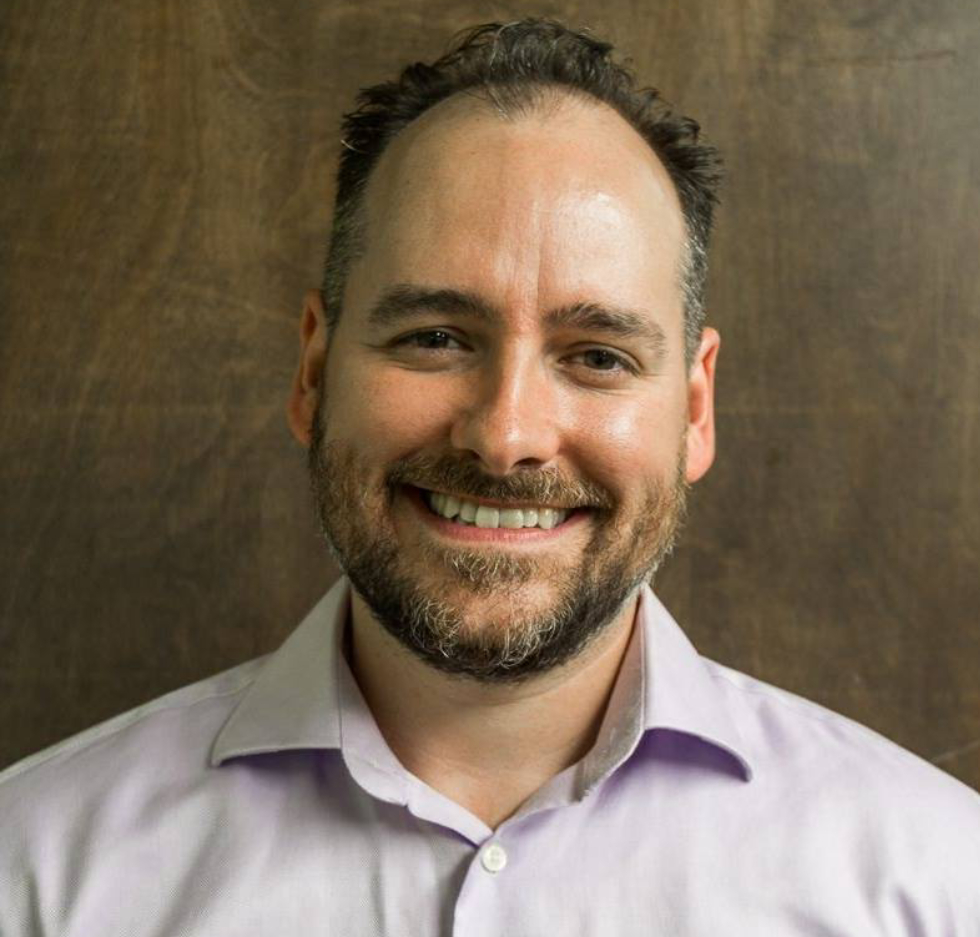 Edward Bemish
Piano
Edward Bemish began showing his musical aptitude for piano at the tender age of 4. By age 14, he had taught himself to play advanced pieces from great musicians such as Mozart and Bach. After high school, he was awarded a scholarship to study at the prestigious Berklee School of Music in Boston. Upon graduation, he entered the seminary at St. John's University in Queens, New York where he was a pianist for several churches in the tri-state area. Later in life, Edward found his true calling as a teacher and founded Bemish Green Piano Studio in 2001. To date, he has provided over twenty thousand piano lessons to students of all ages and performance levels. Today, this accomplished musician, composer, and sought-after piano instructor has been lovingly nicknamed "The Human Spotify" by his students, who say he can play any song imaginable.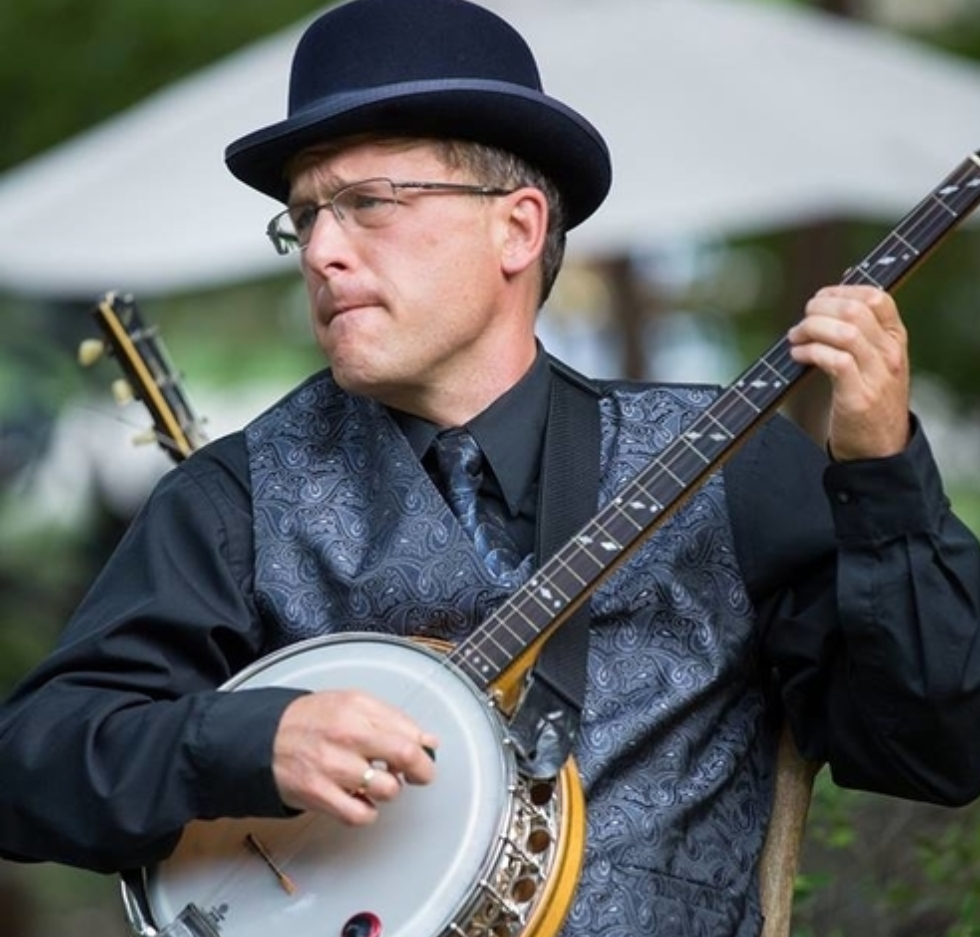 Eric Baldwin
Guitar/Banjo
Jazz guitarist and banjo player Eric Baldwin studied at the New England Conservatory and has been performing and teaching in the Greater Boston area for the past 25 years. His repertoire consists of hundreds of songs by famous and recognizable artists from the 1920s through present day, including favorites Bing Crosby, Frank Sinatra, Louis Armstrong, Irving Berlin, George Gershwin, and many others. In addition to performing as one of the area's best solo jazz guitarists, Eric has also become a well-known wedding musician, performing at countless ceremonies and cocktail hours alike. Though his true love is jazz music, he is certainly no stranger to performing other genres, such as classical, swing, dixieland, Brazilian, and even rock. He is simply a well-versed and multi-talented musician.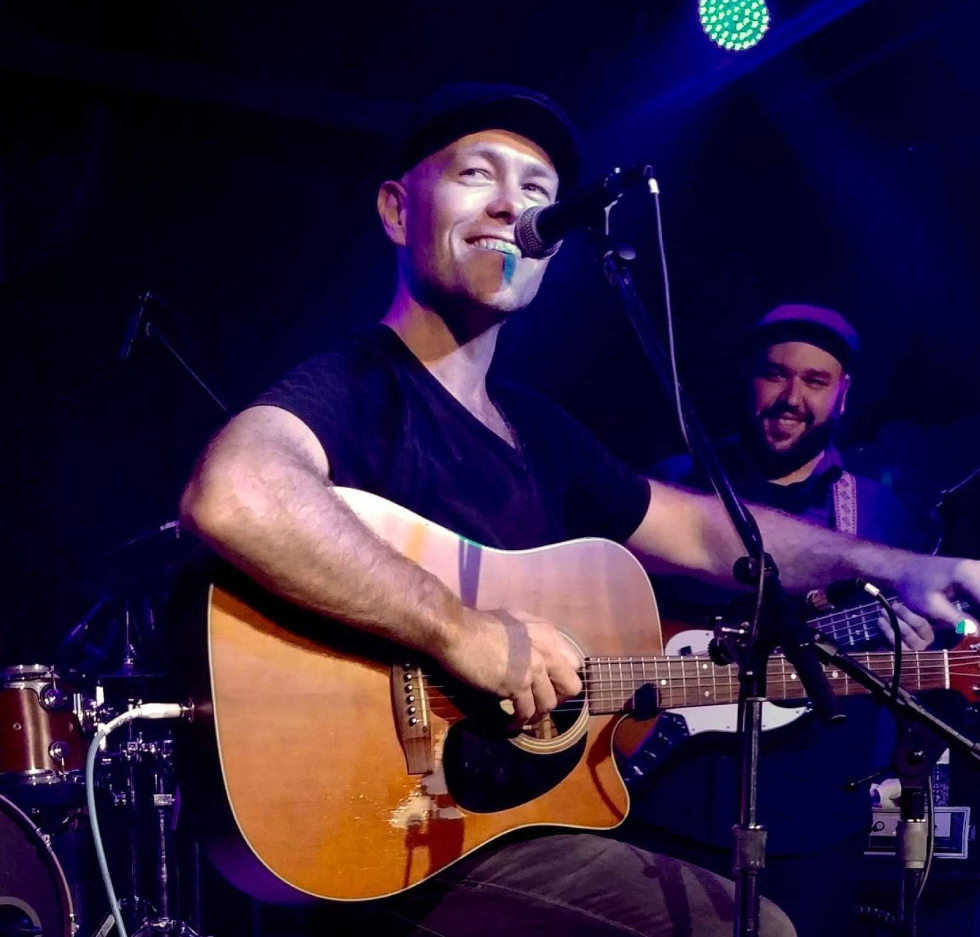 Evan Goodrow
Guitar
Evan Goodrow is a talented jazz and blues guitarist, vocalist, and song-writer who has released 13 separate albums. A Boston native, his musical resume includes incredibly notable performances with some very recognizable celebrities. He has opened for and performed with famous musicians such as Jimmy Buffet, BB King, and The Yardbirds (a band that included Eric Clapton, Jimmy Page and guitarist Jeff Beck). He has also been the recipient of the coveted "Boston Blues Award" and has graced the stages of NATO bases all across Europe, playing concerts for the United States Marines Corps. Evan is also the frontman for his own band, The Evan Goodrow Band, and has been actively gigging for decades in the Boston area and beyond.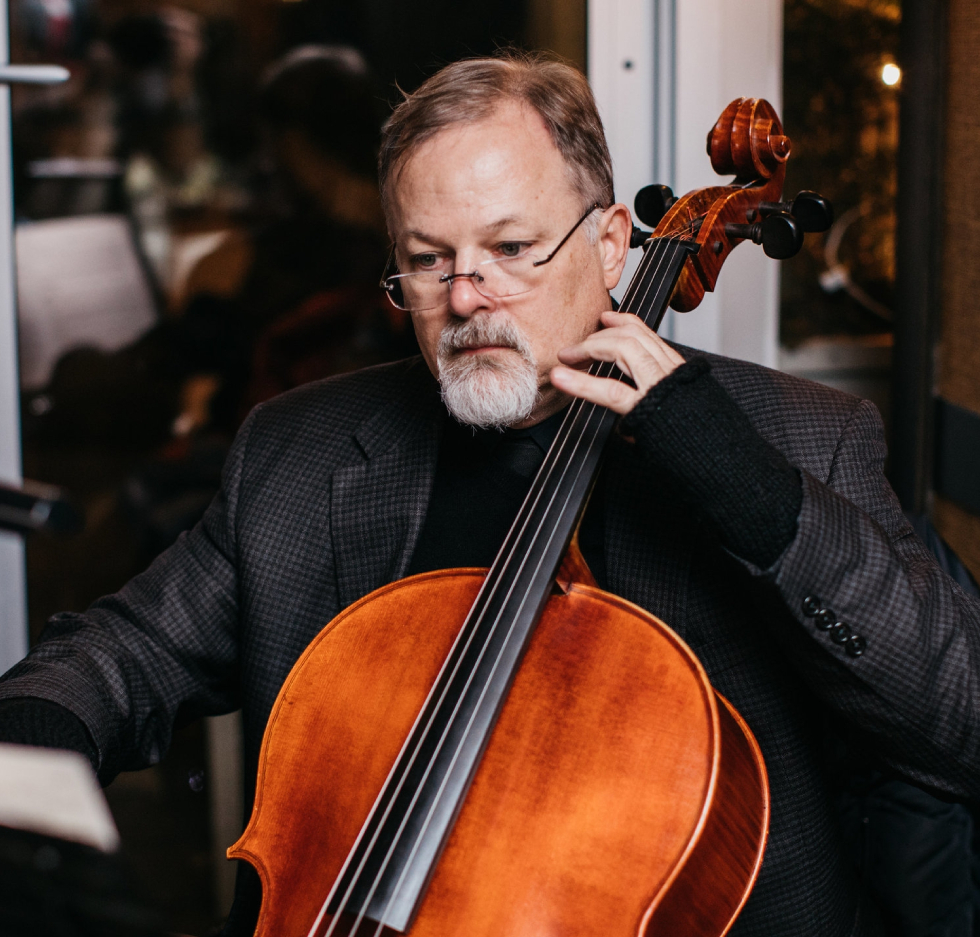 Gary Hodges
Cello/Viola
Gary Hodges is an experienced cellist and a founding member of the Artful Noise String Quartet, the Kelsh Trio, and the NH Klaviertrio. He received his B.M. and M.A. from the University of New Hampshire and has since enjoyed a busy schedule working as a freelance musician at concerts, weddings, and events throughout the New England area. Gary has served as Principal Cellist for the New Hampshire Philharmonic and has accompanied Peter Mayer on tour. Very involved with string music education, he teaches cello, violin, and viola, and coaches chamber music ensembles. In addition to the cello, he also plays the viola da gamba. Gary's teachers have included Larry Veal, Sato Knudsen, Andres Diaz and David Wells.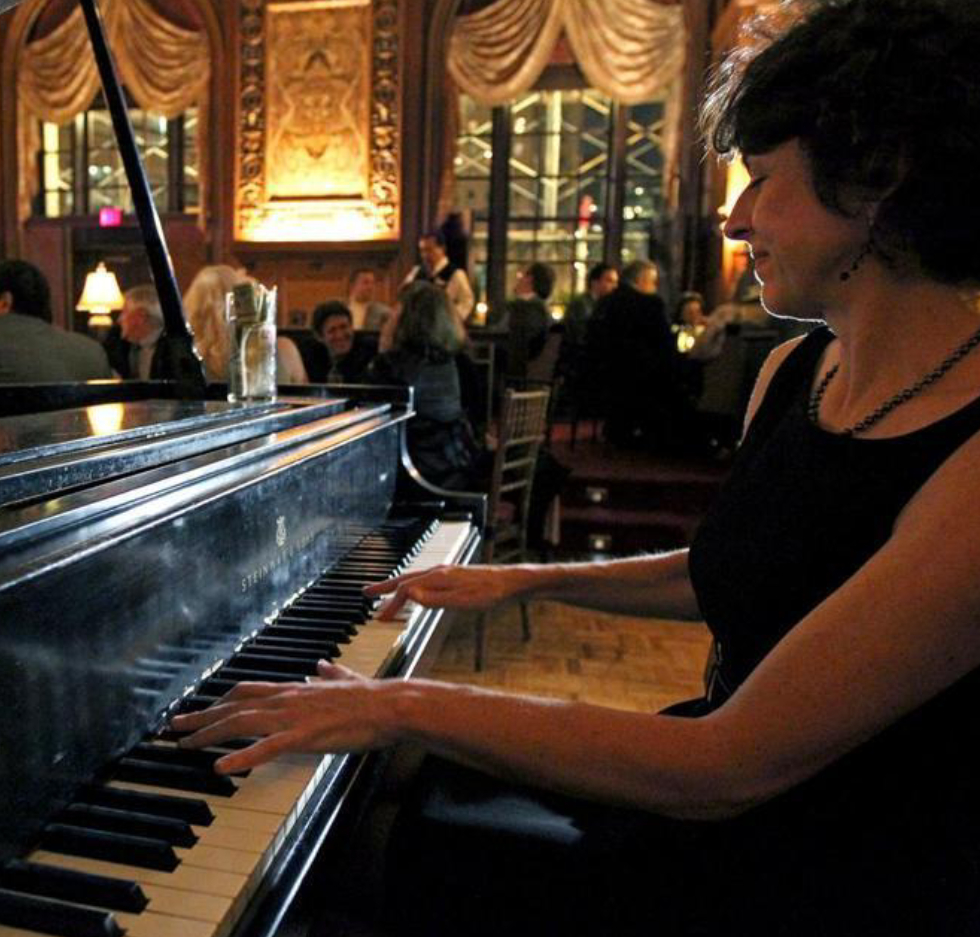 Jane Potter
Piano/Vocals
Pianist and vocalist Jane Potter is a renowned jazz musician and a professor at Berklee College of Music in Boston, where she recently received the "Distinguished Faculty Award" for the Performance Division. She has performed live on National Public Radio, at the Democratic Convention, and on WGBH and WICN radio stations. Jane's jazz gigs in Greater Boston include an eight-year run at the Oak Bar in the Fairmont Copley Plaza Hotel and performances at the Top of the Hub, Ryles, The Beehive, and Scullers. Jane has accompanied such singers as Joe McIntyre (of The New Kids On the Block), Roland Wyatt (the vocal coach for the Manhattan Transfer), and Broadway performer Kamal Scott.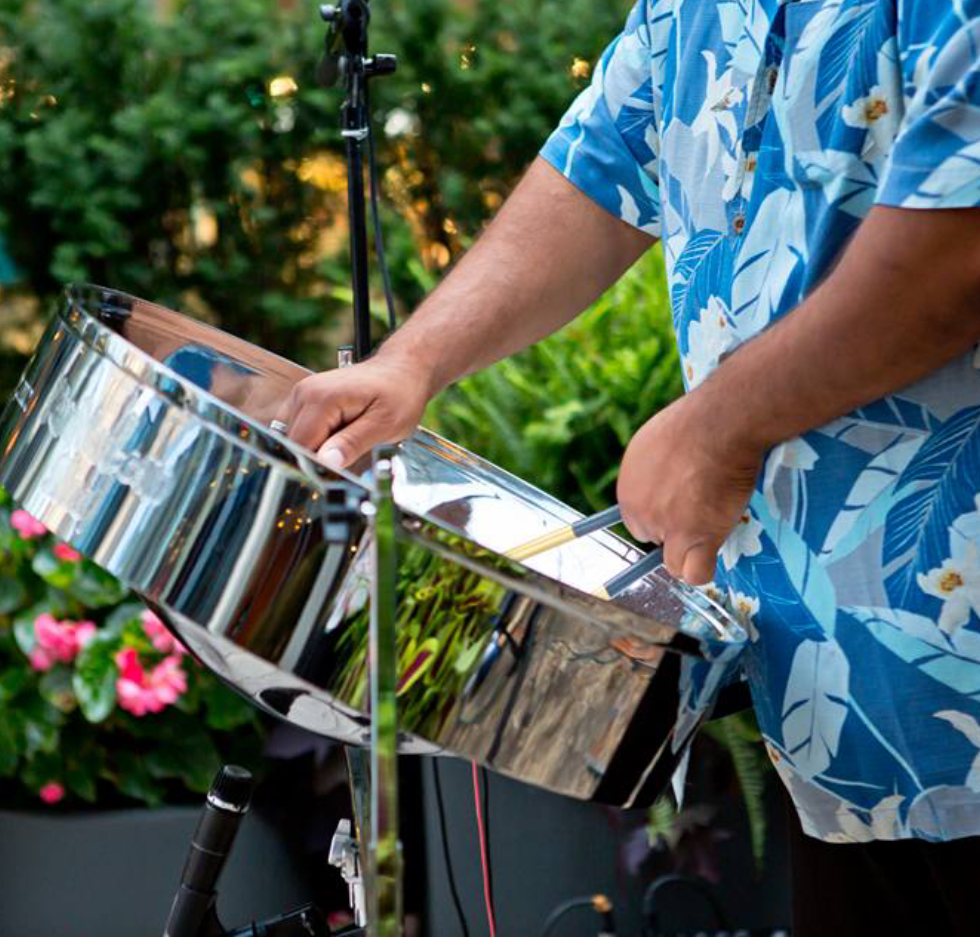 Jefferey Clayton
Steel Drum
Multi-instrumentalist and Musical Director Jefferey Clayton is both the steelpan and trumpet player for PanNeubean Steel, a band featuring soca, calypso, and reggae music. Clayton received his master's degree from the New England Conservatory of Music. After which, he became a music educator, introducing a steelpan program into schools throughout New England. His band has opened for and played with Kenny Chesney, Jimmy Buffet, Uncle Kracker, and Bruce Hornsby. Clayton has also had the privilege of performing with calypso, reggae and soca legends, and has shared the stage with Stephen Marley, Wayne Wonder, Max Roach, The Duke Ellington Band, and Chris Vadala. Even more impressively, Clayton traveled as a music ambassador to Germany and the Netherlands to perform for the US President, Vice President, and Colin Powell. He's performed for the Nets, the Bruins, the Yankees, the Red Sox, the New England Patriots, and at the World Cup Games.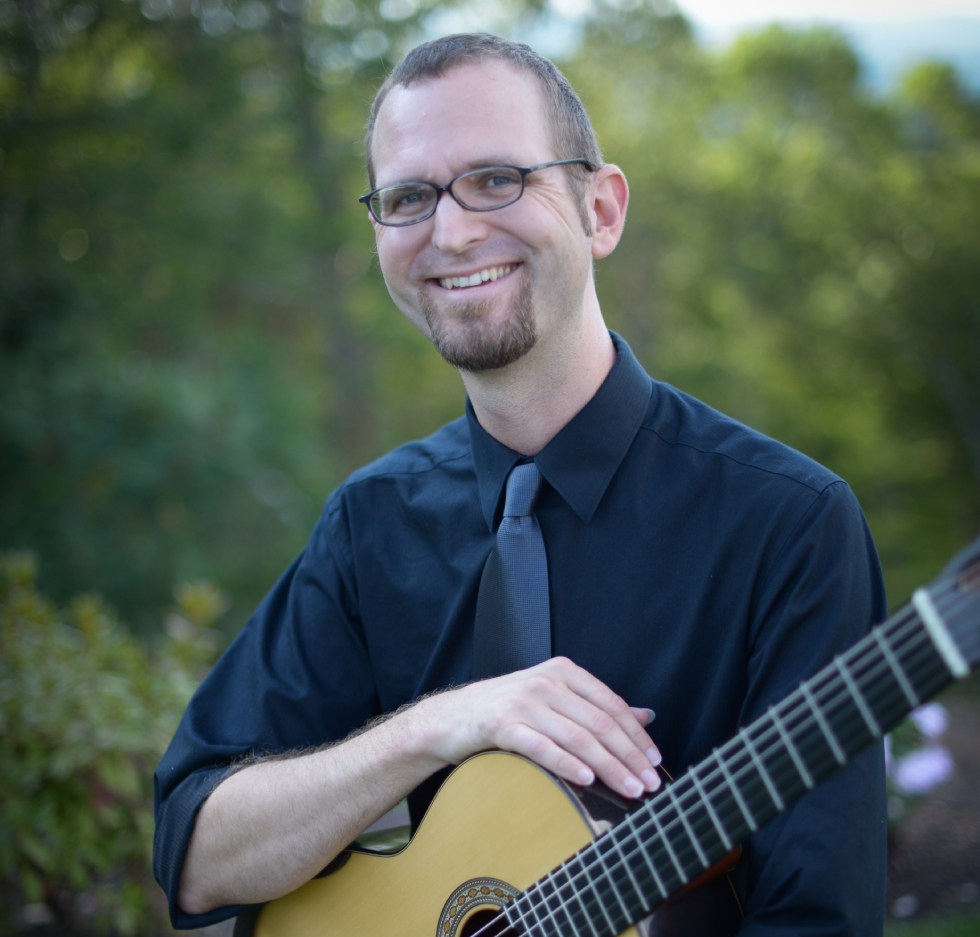 Jeremy Milligan
Guitar
Jeremy Milligan received his Bachelor's in Classical Guitar performance from Keene State College, where he took home the 'Instrumentalist of the Year' award. After finishing his time at Keene State, he continued his education, receiving his Master's in Classical Performance from the prestigious Hartt School of Music. Not only does he perform a tried-and-true classical repertoire, but he also performs modern favorites by the Beatles, Stevie Wonder, Eric Clapton, Bob Marley, Bruno Mars and many others, as well as standards from the Jazz era. In 2008 Jeremy released "Still Moving", an album of original instrumental compositions performed with the Jeremy Milligan Quintet, which the Valley Advocate described as "a sound unlike anything you've heard before." Milligan has also performed with such artists as The Platters, The Miracles, Michael Gregory, the Leah Randazzo Group, Bill Kanengiser, and Chris Ladd, among many others.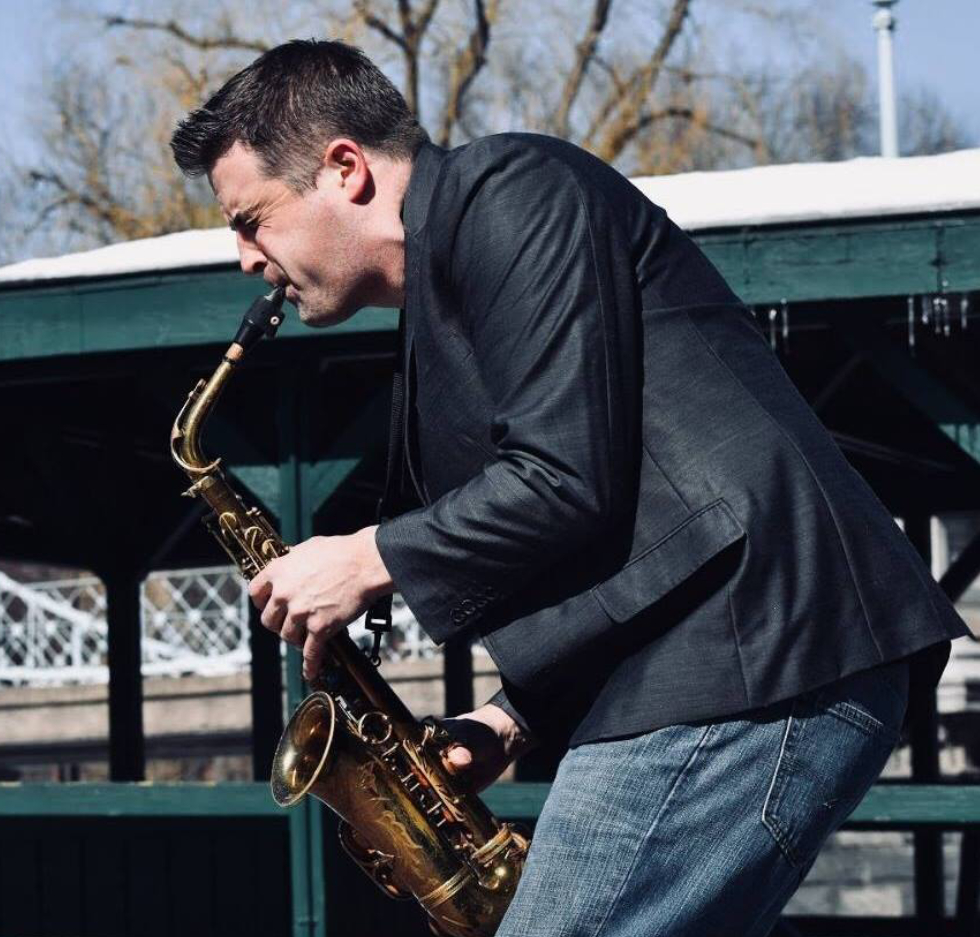 Joe Sparkes
Saxophone
Joe Sparkes is a professional musician with a passion for jazz and improvisation. He started his musical journey at a young age, competing and performing at the state level in various genres. As he approached college, he discovered the joy of jazz and the creative possibilities it offered. Soon after, he became a popular musician for different occasions, such as sporting events, upscale restaurant and bar gigs, and many more. He's even performed at some large and notable concerts. Joe likes to spice up his performances with backing tracks of familiar and catchy songs, adding his own musical flair and texture to them. He is available for New England area weddings, corporate events, private parties and more.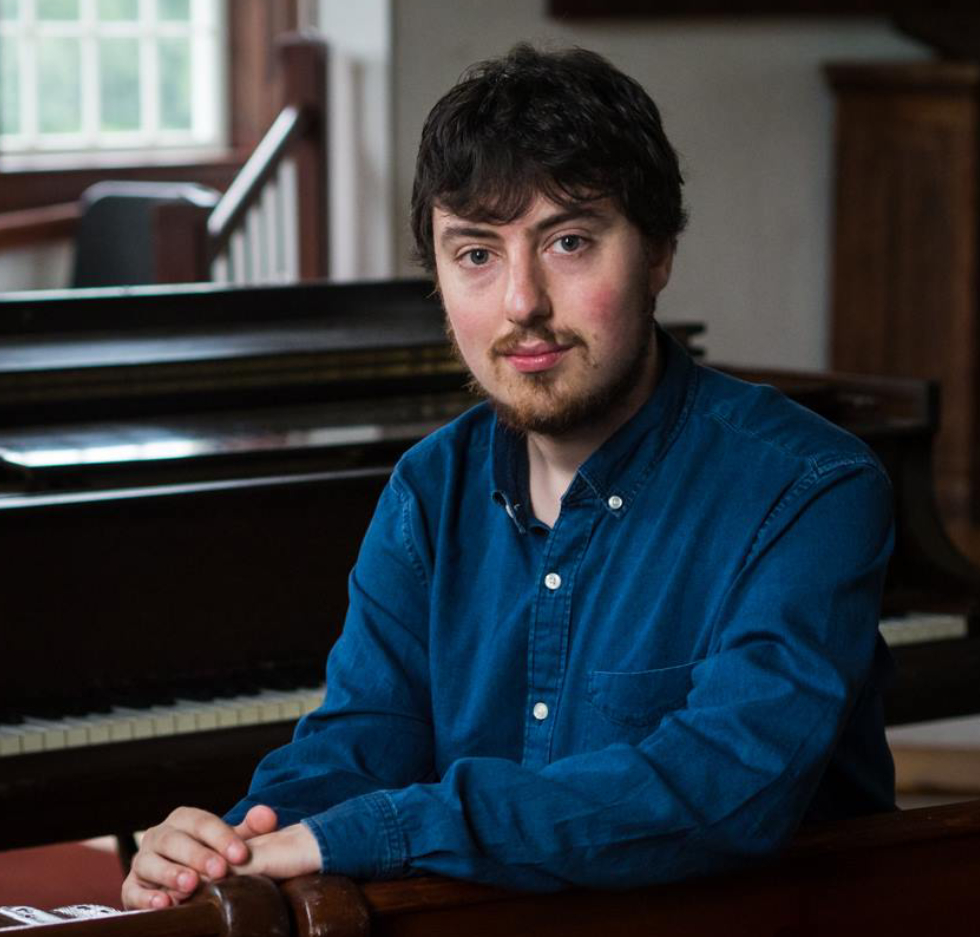 Jonathan Fagan
Piano/Vocals
Prolific jazz pianist, composer, accompanist, and educator Jonathan Fagan received his master's degree in Jazz Piano Performance from the Eastman School of Music in 2017 and his Bachelor of Music Degree in Classical and Jazz Piano Performance from Lawrence University Conservatory (summa cum laude) in 2015. He has since become one of the most vibrant forces within Boston's music community. After receiving a Downbeat Award for Outstanding Composition in 2017, Jonathan was awarded grants from the Medford Cultural Council and the Winchester Community Music School, allowing him to produce concerts featuring his own musical arrangements. Fagan's background in classical piano and vocal accompaniment also makes him a versatile and valuable pit pianist, proven by his performances at both the North Shore Music Theater and the Boston Opera House in productions such as "Jersey Boys" and "Beautiful: the Carole King Musical." Fagan resides on the faculty of Concord Academy, the Winchester Community Music School, and Morningside Music Studio.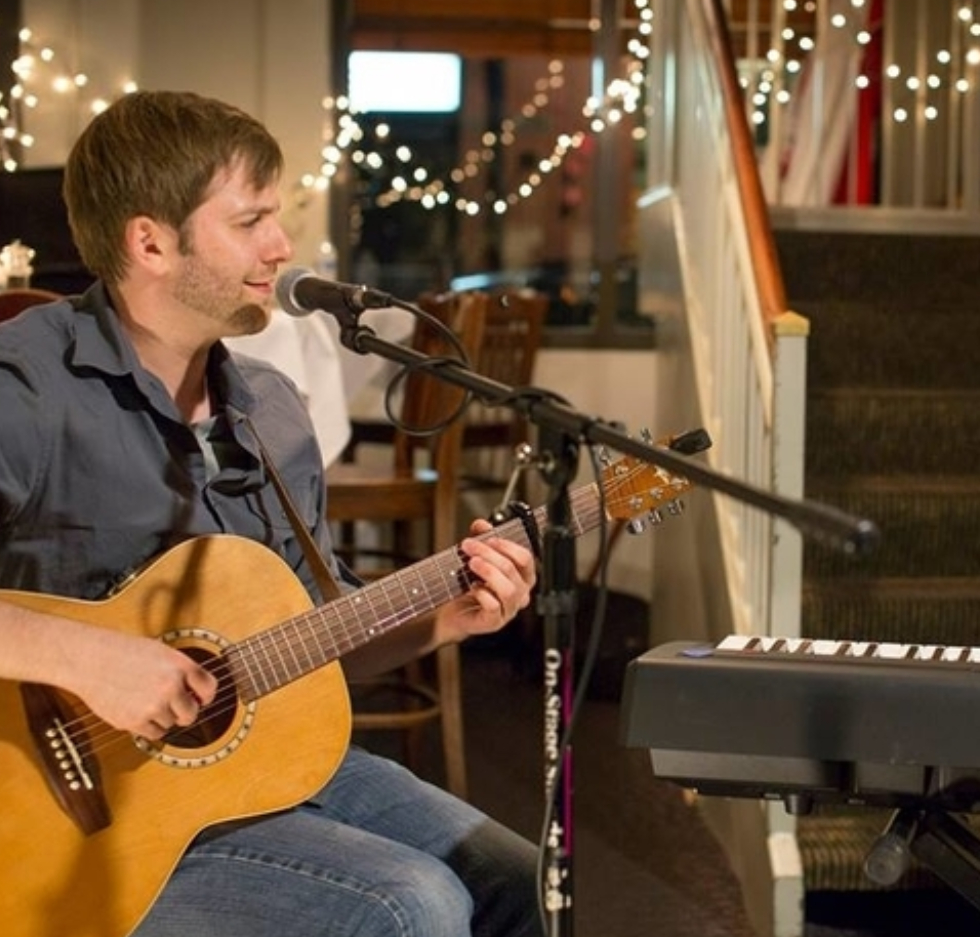 Ken Budka
Guitar/Vocals
Ken Budka is a talented guitarist, vocalist, and music teacher who composes his own original music. In addition to years of gigging in the Boston area and beyond, Ken developed his musical chops while studying Music Performance at Berklee College of Music and while receiving his Bachelor of Arts in Music Business from the University of Massachusetts in Lowell. Most recently, you can find Ken performing solo or with other talented musicians at weddings, corporate events, private parties, and more. He also spends a great deal of time teaching music theory and guitar lessons to his private students at his MA-based studio space. His debut album, "Time Flies" is available on Spotify and CD Baby.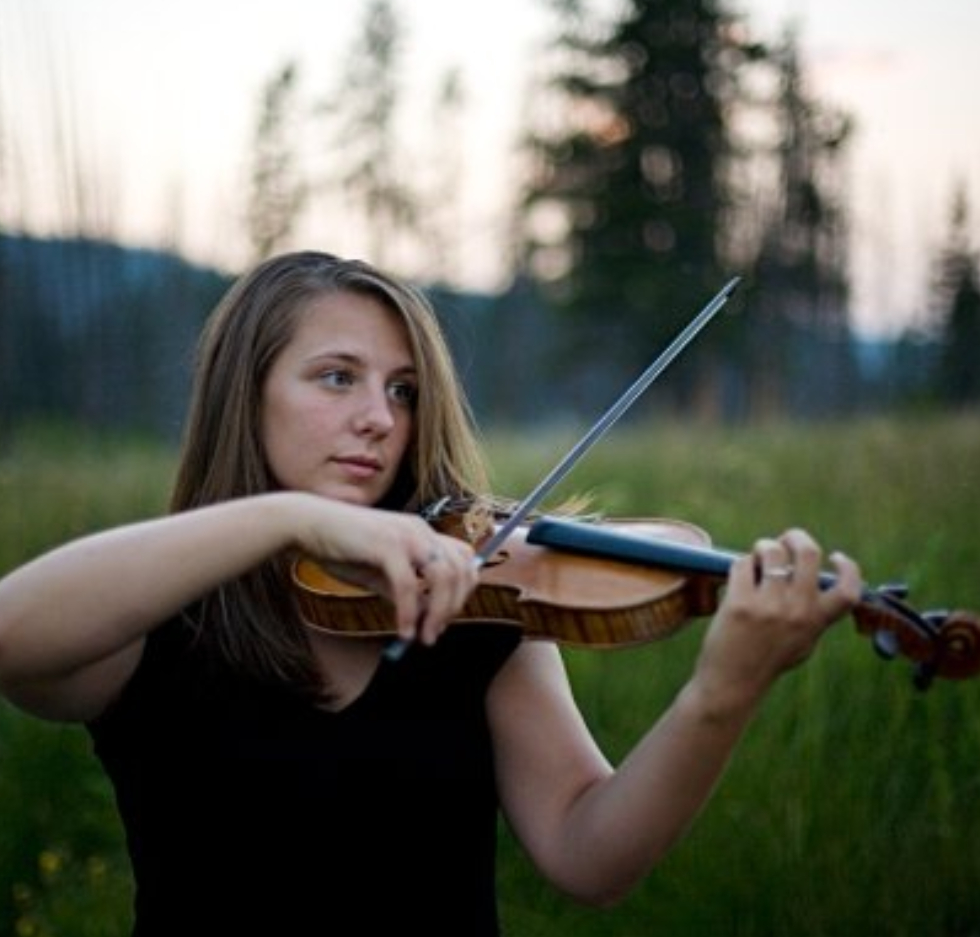 Kimberly Plummer
Violin
Kim's musical journey started when she was only three years old, picking up the violin for the first time. She honed her skills under the guidance of Ron Lantz, a member of the Portland String Quartet. She also gained valuable experience playing with the Boston Youth Symphony Orchestra for several years and collaborating with various local orchestras, such as the NH Philharmonic, Portsmouth Symphony Orchestra, Symphony NH, and the Great Bay Philharmonic. She has also worked as a studio musician for Rockinghorse Studios in Pittsfield, NH, showcasing her versatility in different musical genres. Kim has been freelancing for over two decades, providing music for weddings and many other types of events. In addition, she is the current Program Director for Upbeat New Hampshire, an El Sistema music program based in Nashua, NH.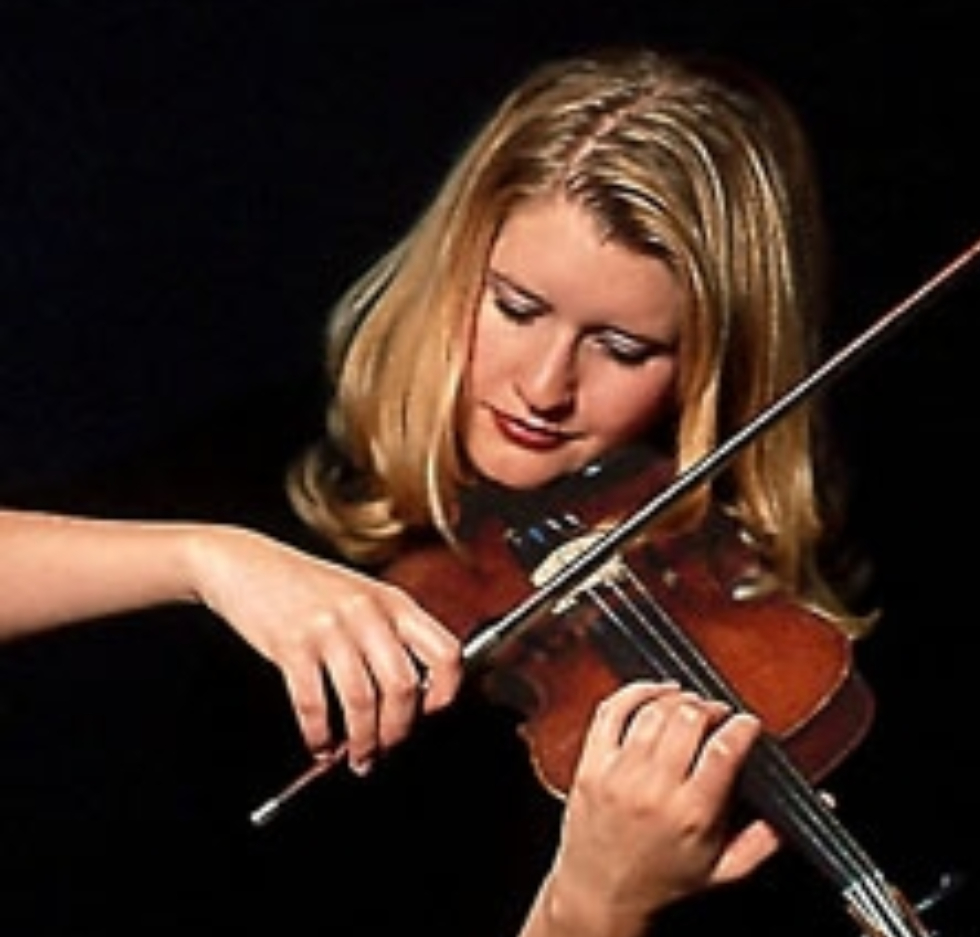 Lisa Hollis
Violin
Lisa Hollis holds a Bachelor of Arts in Music and English Literature from Milligan College and a Master of Music in Violin Performance with an emphasis in Suzuki Pedagogy from Northern Arizona University. A violin and viola teacher at Talent Education of Appalachia, Northern Arizona Preparatory School, and the Bermuda School of Music, Lisa has been a guest clinician at music workshops in Tennessee, Arizona, and South Dakota. She has also served as conductor for the Milligan College Concert Choir, the Flagstaff Youth Orchestra, the Northern Arizona University Orchestra, as well as the Bermuda School of Music's Youth Orchestra. She is a registered Kindermusik instructor and has also completed training in Suzuki Early Childhood Education. Lisa has been chosen as a soloist in numerous orchestras and has performed with Josh Groban, Smokey Robinson, Quincy Jones, Kenny Rogers, John Ingram, Patti Austin, John Legend, and Michael McDonald.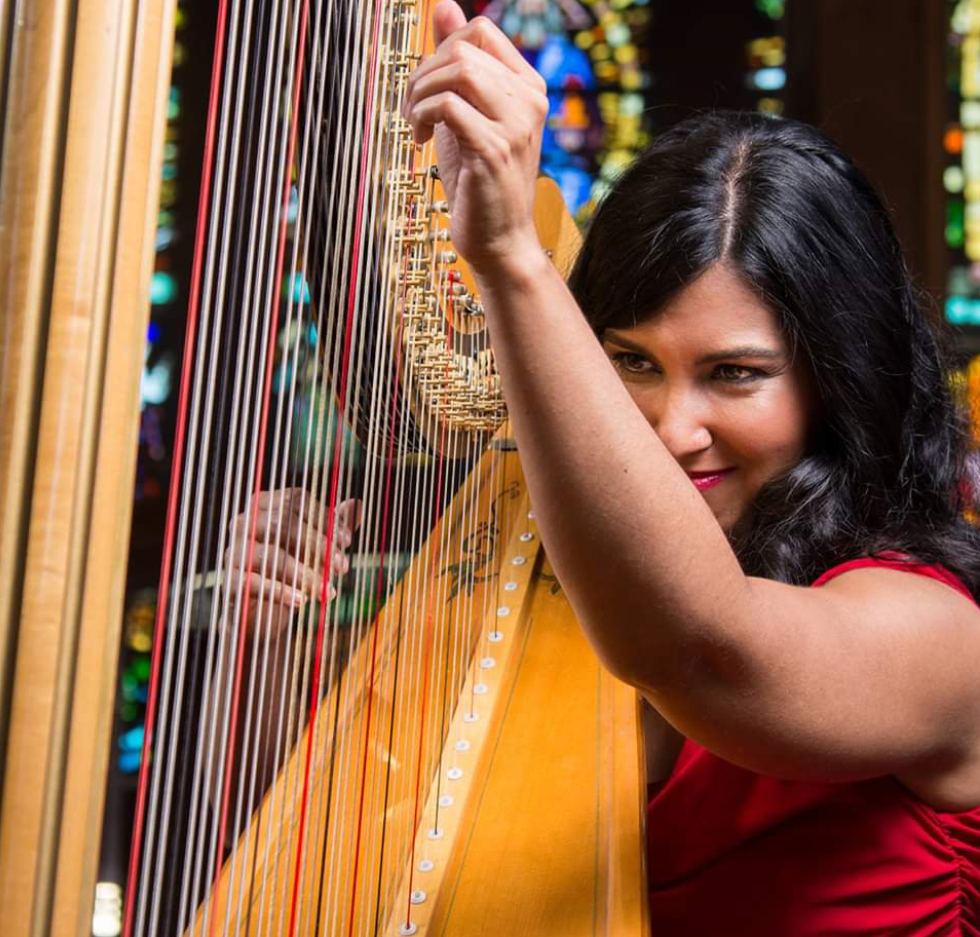 Lizary Rodríguez Ríos
Harp
In addition to earning both her master's and doctoral degrees, chamber performer and soloist Dr. Lizary Rodríguez Ríos subsequently finished two postgraduate degrees from Madrid's Royal Conservatory of Music, studying under the tutelage of celebrated harpist Dr. Maria Rosa Calvo-Manzano. She has performed internationally, including at the prestigious Casals Festival in Puerto Rico, and has also toured with the Grammy-nominated ensemble, Harp Fusion, performing in the Czech Republic, Switzerland, Spain, and Russia. Dr. Rodríguez Ríos has recorded three albums with the group, featuring her work as a harpist and an arranger. Among many other exceptional honors, she was also the first harpist to receive the Centennial Achievement Award in the history of the University of Arizona.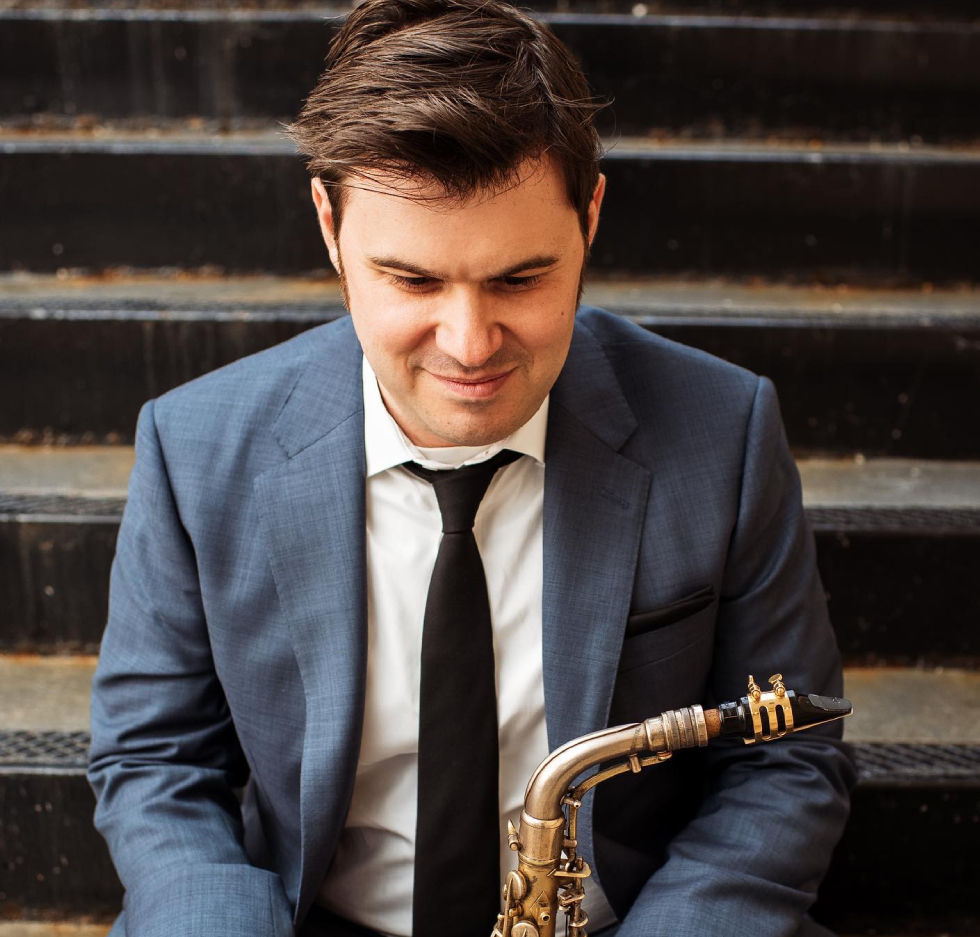 Mark Zaleski
Guitar/Saxophone/Upright Bass
Mark Zaleski is a multi-instrumentalist and band leader who graduated from the New England Conservatory in Boston. He has performed with many renowned artists, such as Dave Brubeck, Christian McBride, Lake Street Dive, and The Louis Cole Big Band, and has toured internationally. Some notable appearances at various venues across the country include Small's, Ryles, Egan's, Johns Hopkins University, and Vitello. Mark's unique approach to jazz led him to become the first alto saxophonist selected to the prestigious Dave Brubeck Institute Fellowship Program in Stockton, CA. He is active in many musical projects, including the Omar Thomas Large Ensemble, The Brighton Beat, John Allmark Jazz Orchestra, and the Either/Orchestra. He is also currently a faculty member at Berklee College of Music and Longy School of Music at Bard College.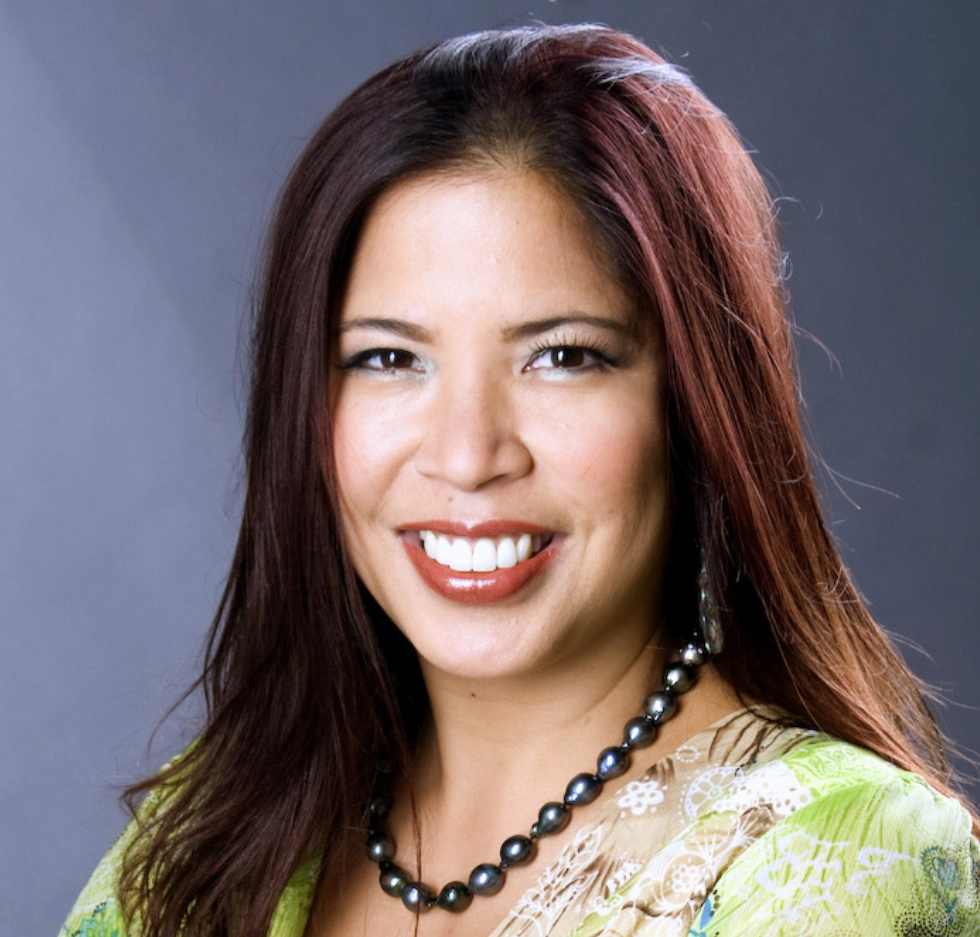 Marlene Del Rosario
Piano/Vocals
Award-winning songwriter and band leader, Marlene Del Rosario's original music has received national and Canadian airplay. She has performed for audiences that included former Massachusetts governor Deval Patrick, Mayor Menino and other MA senators. Her international audiences included Fidel Castro, the former president of the Philippines, and Thailand's Princess Chulabhorn. Her primary jazz group, The Marlene Jazz Ensemble is the house ensemble for the Boston Fairmont Copley's Bacchanal Dinner and Wine series, and has been the featured entertainment for the exclusive New Year's Eve event at Chatham Bars Inn. Additional notable past performances include the 2017 Arlington Jazz Festival, the 2008 Philippine International Jazz Festival, the Boston Arts Festival, the famed Acton Jazz Club, Beehive, Ryles Jazz Club, Worcester's First Night, WGBH Boston's Jazz Gallery, and many more. In addition to her very full schedule, she also enjoys teaching at Zumix, a non-profit organization promoting youth empowerment through music and the arts.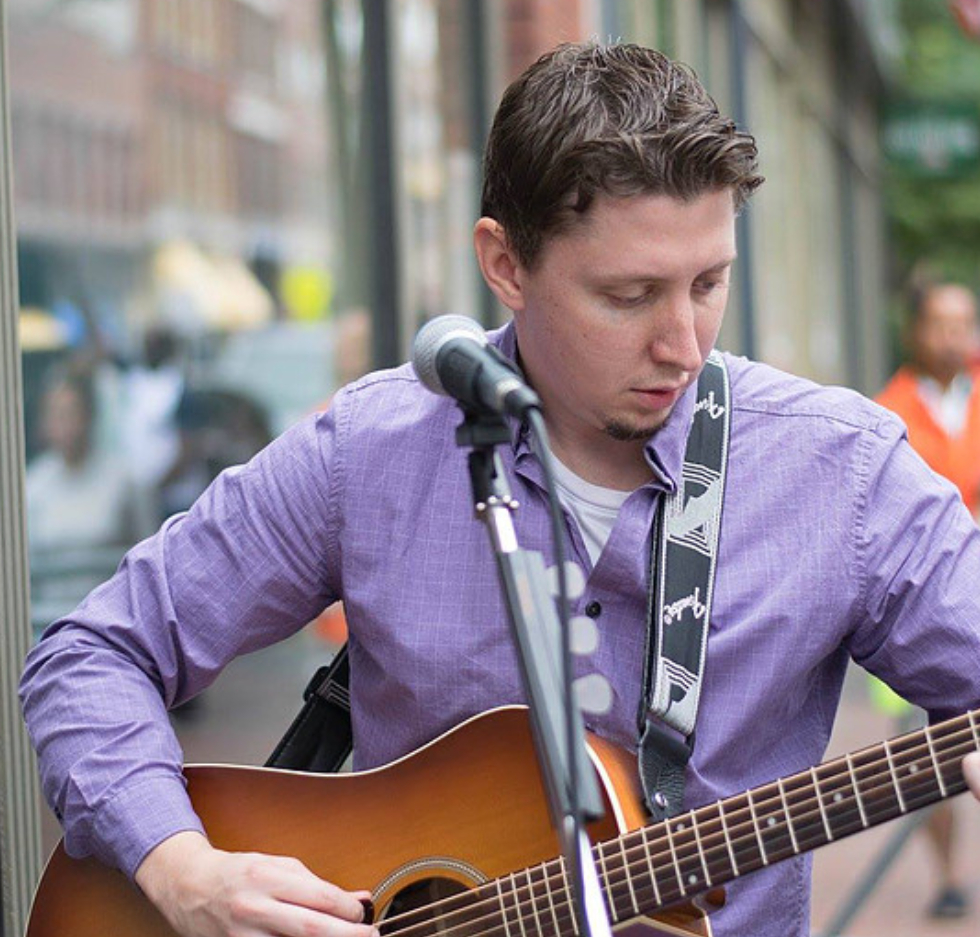 Matthew Kloosterman
Guitar
Matthew Kloosterman is a musician who has devoted more than two decades of his life to the craft. Since receiving his music degree in 2018, he has continued exploring multiple genres, such as blues, jazz, funk, soul, pop and classical, making him an incredibly versatile and very skilled guitarist. Matt has also been involved in many musical projects, including Funkasaurus, a critically acclaimed funk, soul, and blues band that toured extensively in the New England area between 2012 and 2015. Matt is a musician that stands out because he plays with his heart, a trait that's evident in each of his performances. He is also a great teacher, who shares his knowledge and love of music with students of all ages and skill levels.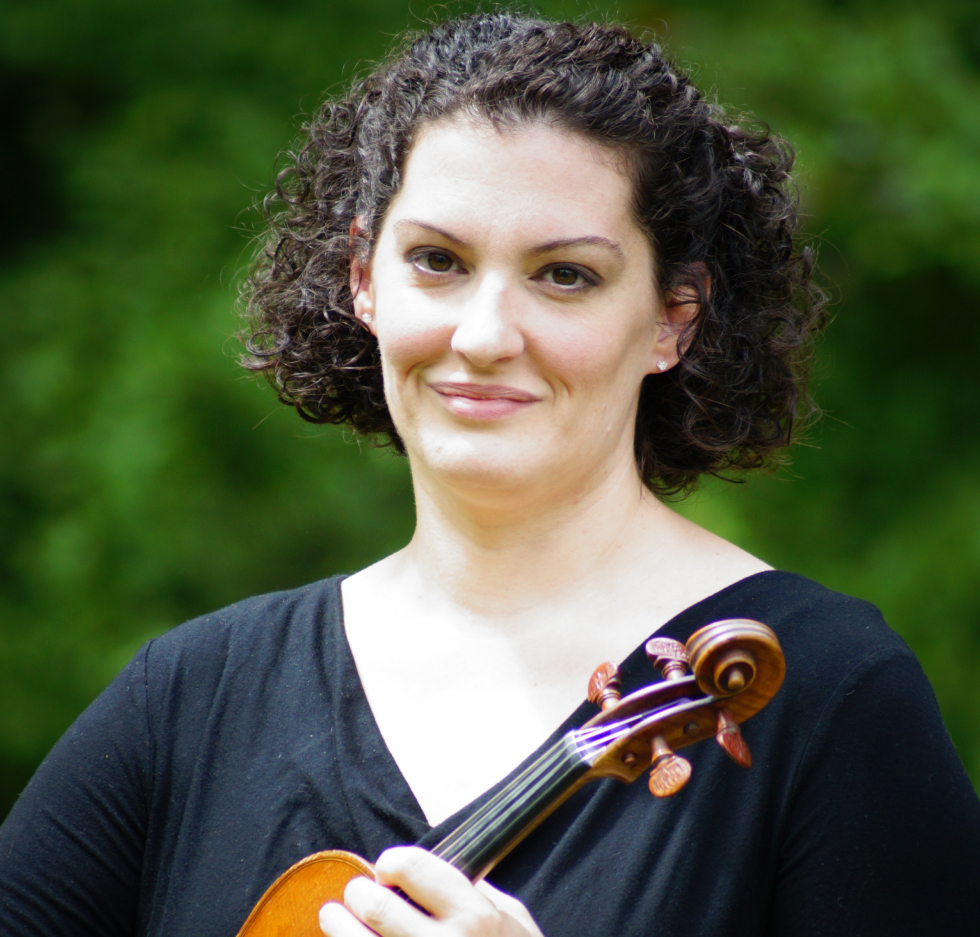 Melissa Waterhouse
Violin
Melissa Waterhouse studied violin with Dr. Laura Mount of the Juilliard School, and performed for several years with the New York Youth Symphony in Carnegie Hall. She received her B.A. at the University of New Hampshire and was Concertmaster of the UNH Symphony. She performs regularly as a freelance musician and as a member of some popular ensembles, such as the French and Celtic trio "La Madeleine". Through her freelance work, Melissa has recorded for many local songwriters and for Peter Mayer, with whom she has toured nationally. She is an active member of the NH chapter of the American String Teachers Association and teaches at Berwick Academy, Childlight Montessori School, and at her home studio in NH.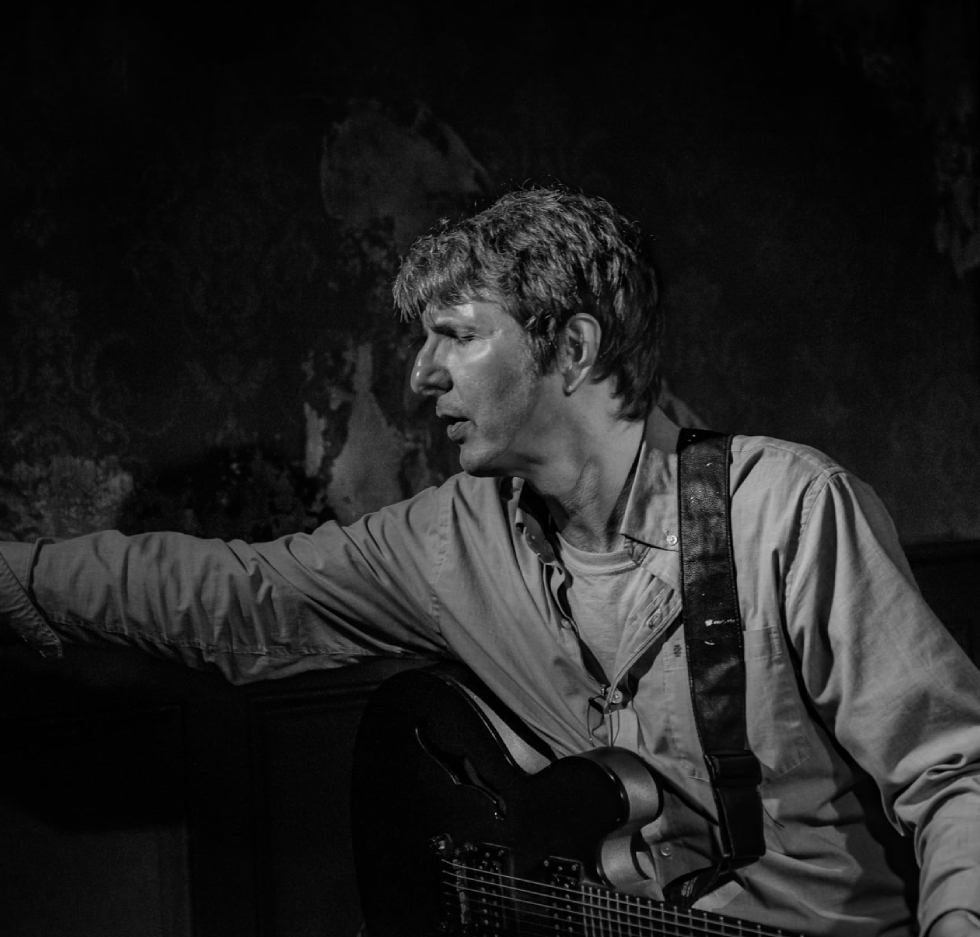 Mike Weidenfeller
Piano/Guitar/Ukulele
Multi-instrumentalist Mike Weidenfeller is a guitarist and pianist, performing everything from classic jazz standards, to Brazilian bossa novas, modern pop and more. An active member of the New England music scene for over 20 years, Mike has written and produced albums for many bands, as well as music for corporate productions. His compositions have been featured on FX's "The Shield", ABC's "Beautiful People", "Next Stop Wonderland", Showtime's "The Music Man", NPR's "Hear and Now", and in national ad campaigns. He has a Master of Music Degree from the Longy School of Music at Bard College in Cambridge, MA and a Bachelor of Music Degree from the Berklee College of Music in Boston. Since 2011, he has been teaching middle and high school students and directing bands at Dana Hall in Wellesley, MA.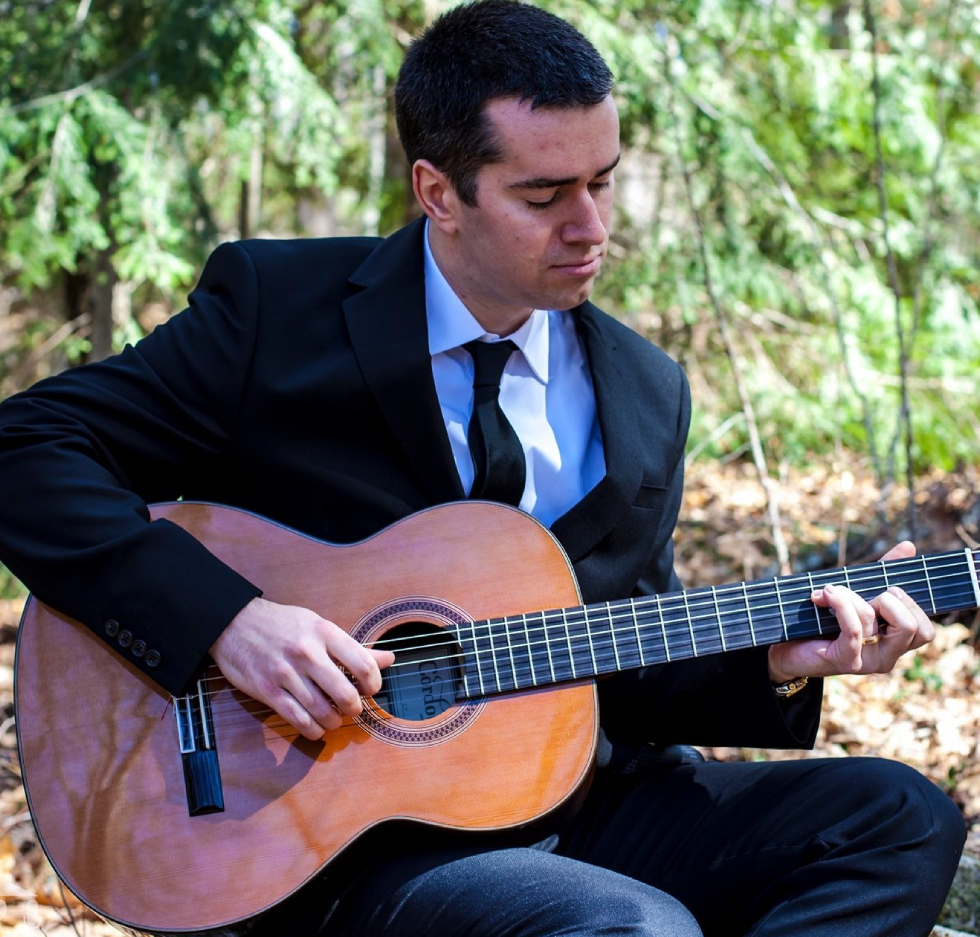 Randy McGravey
Guitar/Ukulele
Randy McGravey is not just a guitarist, but a musical expert with a diverse range of skills and achievements. He holds a bachelor's degree in Music Business from UMass Lowell and has been playing guitar for various occasions and audiences in New England for over a decade. Whether it's pop, classical, jazz, or rock, Randy can deliver a captivating performance that suits any style and mood. Randy is also an accomplished composer who has experienced international success creating and licensing music for several popular TV shows and commercials. He has written music for The Late Show with Stephen Colbert, NASCAR, SpongeBob SquarePants, Snapped, Pawn Stars, KAYAK, and more. Moreover, Randy is a prolific author who has published 7 books on guitar and ukulele techniques and methods.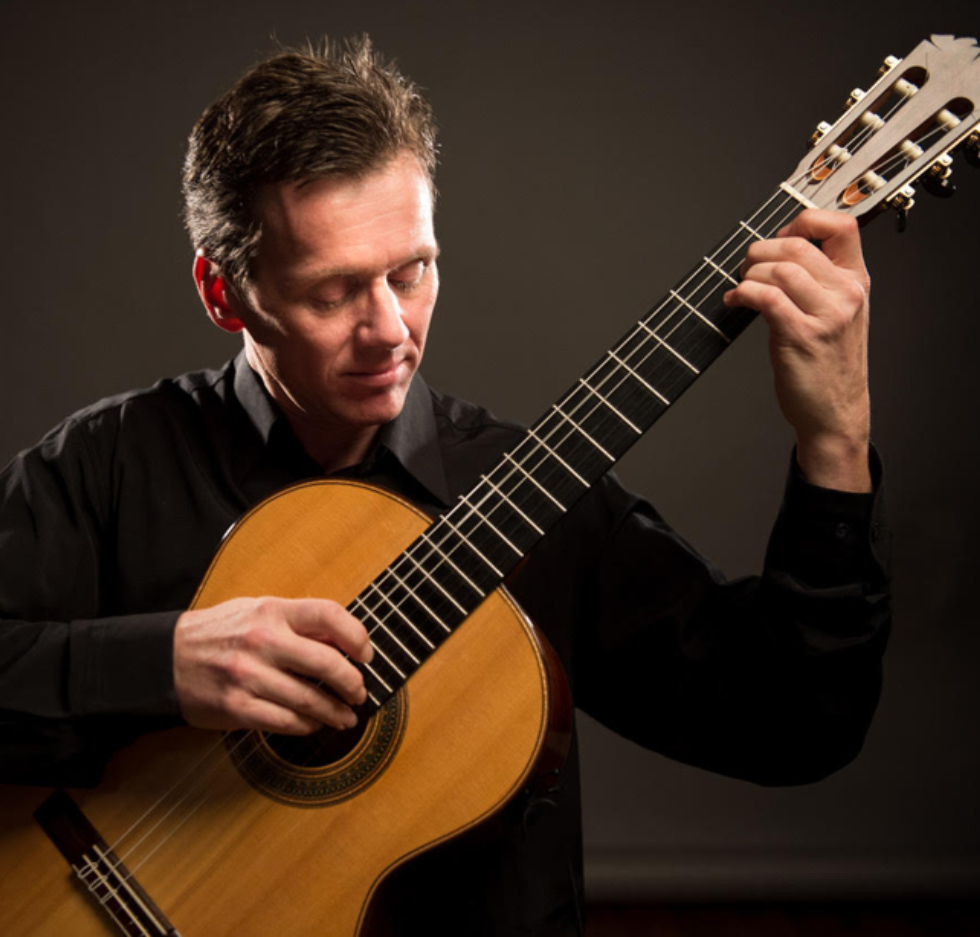 Robert Bekkers
Guitar
Chamber musician and soloist Dr. Robert Bekkers earned his Doctorate in Musical Arts in Classical Guitar at the renowned New England Conservatory. While earning his degree, he remained active as the conductor of the Boston Guitar Orchestra and as a guitar instructor at Gordon College, South Shore Conservatory, and Yamaha Music School. He also continued his run as a resident artist at the Walter Baker Artist Lofts in Dorchester's Historic Lower Mills. ​Born near Eindhoven, Netherlands, Dr. Bekkers first earned his bachelor's and master's degrees at the Conservatory of Maastricht. During his time there, he was awarded a scholarship to study contemporary music with Angelo Gilardino in Italy. In addition to this honor, Dr. Bekkers also continued performing in master classes for internationally-known guitarists, such as David Russell and Pepe Romero.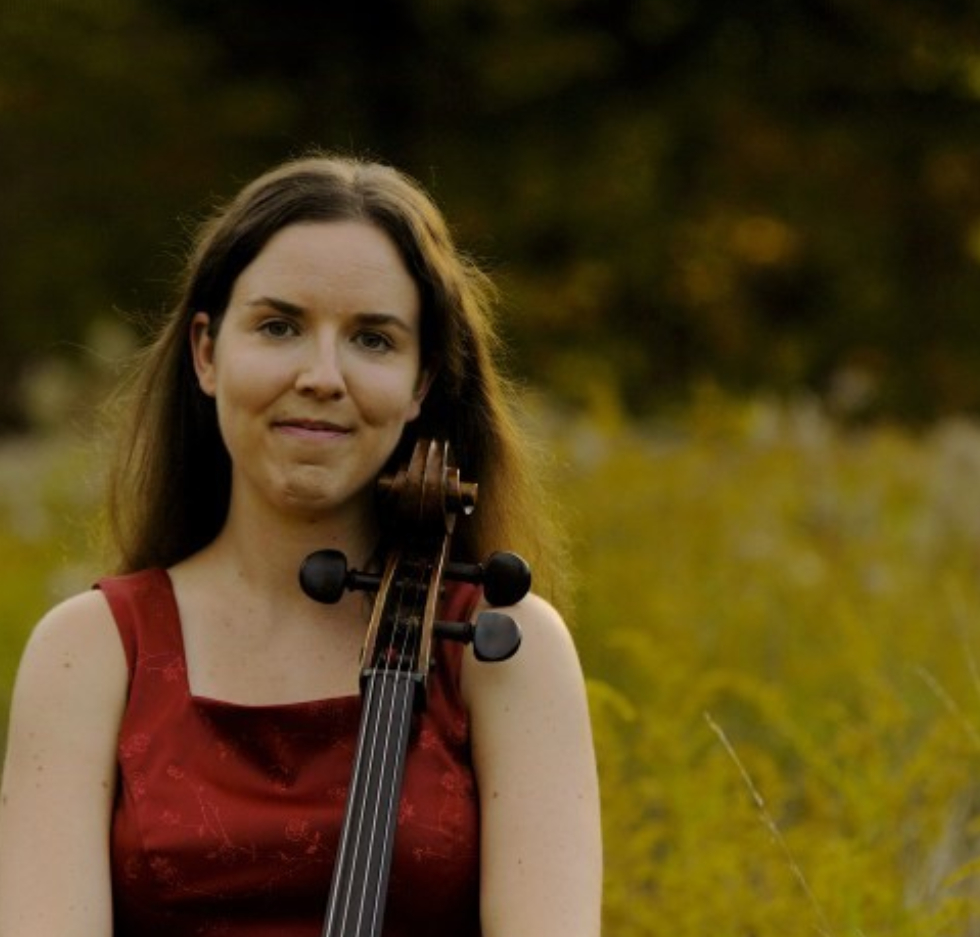 Sara Wilkins
Cello
In addition to leading the Boston University Cello Choir, Dr. Sara Wilkins has toured and given master classes with the Tarab Cello Ensemble and the American Chamber Opera in Chicago. An experienced teacher, she is currently a faculty member at All Newton Music School, Sharon Music Academy, and Beaver Country Day School. Her cello students have won auditions for the SEMSBA and MMEA District Festival Orchestras, and prizes in the Crescendo Competition. Dr. Wilkins is also a member of the American String Teachers Association, the Suzuki Association of the Americas, and the College Music Society. She completed her doctorate at Boston University after earning her master's degree at Roosevelt University. Before studying at Roosevelt, Sara graduated summa cum laude from the University of South Florida, where she received the Music Teachers National Association Student Achievement Award.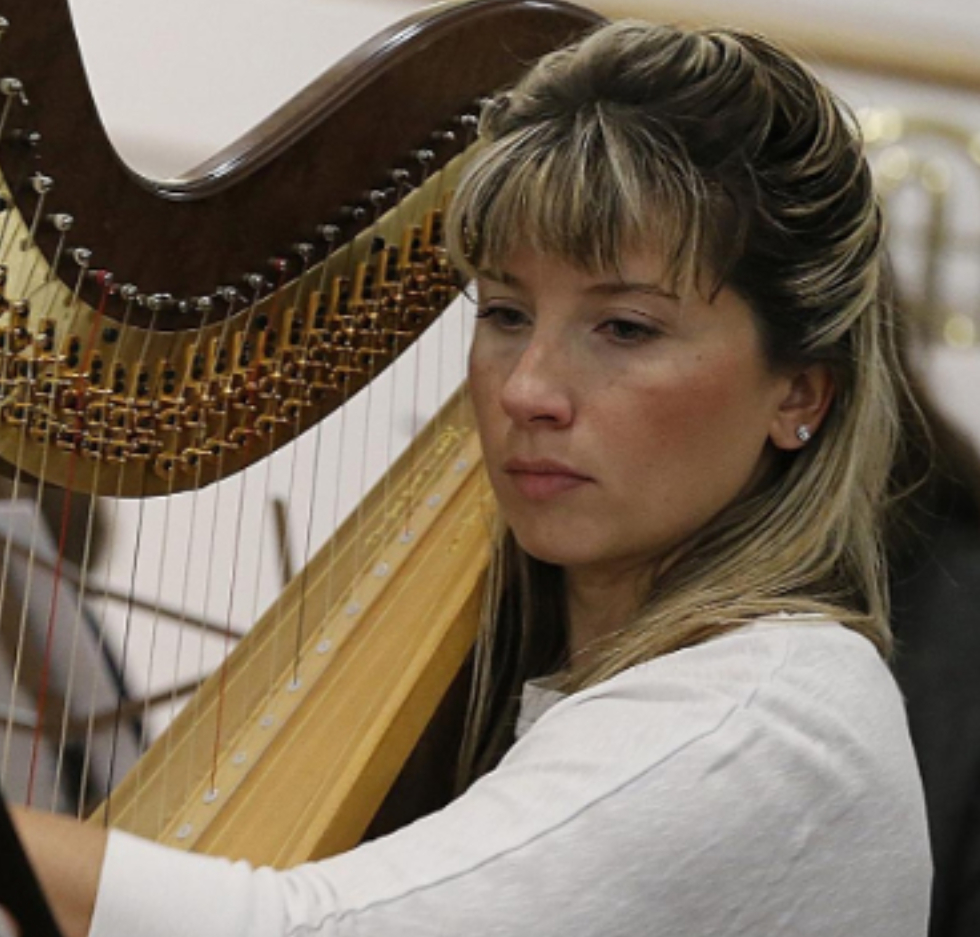 Sarah Clarke Medina
Harp
Sarah Clarke Medina is the principal harpist for the Brockton Symphony. She has also been a member of the Massachusetts Harp Ensemble for over 25 years and plays with many other local community orchestras and wind ensembles. Sarah has studied with the harpists of the Boston Symphony and the New York Philharmonic, and has performed several times with jazz harpist Deborah Henson-Conant. Growing up in Sudbury, she is a former member of several youth and community orchestras, most notably the Youth Philharmonic Orchestra (YPO) at the New England Conservatory (NEC) and the Worcester Youth Symphony Orchestra (WYSO). She has even had the opportunity to tour internationally and has performed in Panama, Guatemala, Germany, Austria, the Czech Republic, and Hungary. Sarah currently offers harp lessons to private students in the state of MA.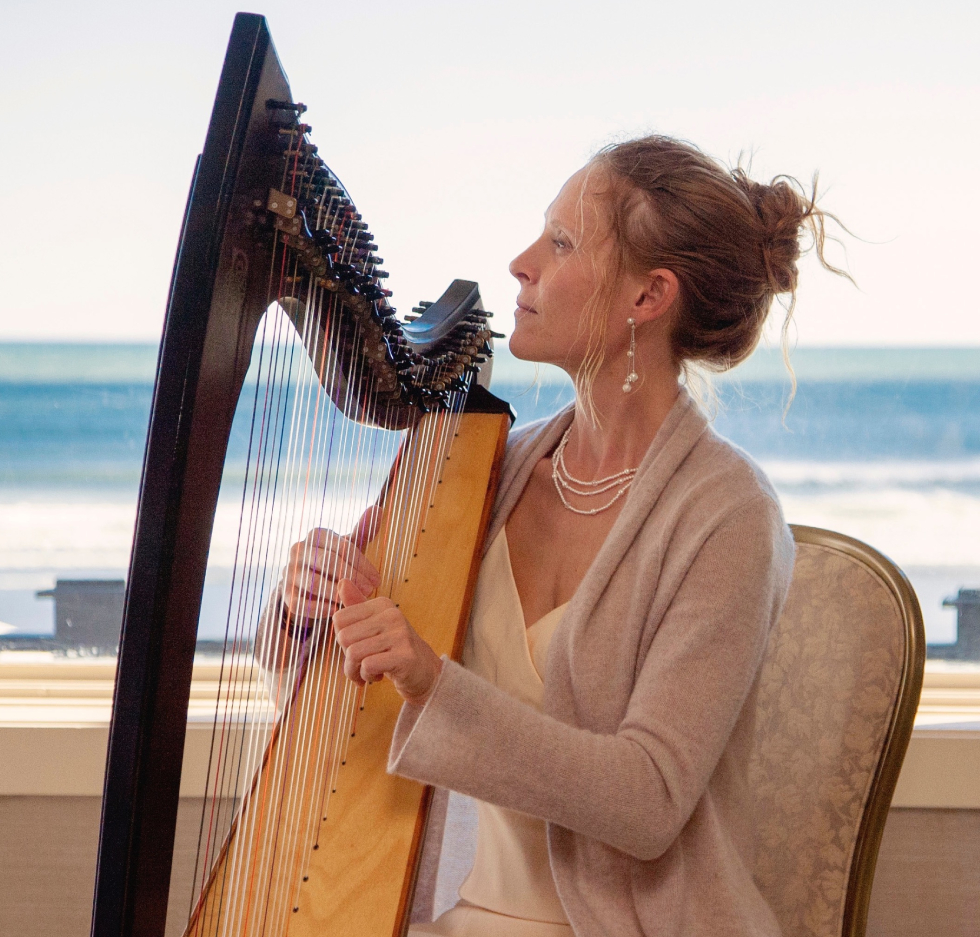 Shelley Otis
Harp
Shelley Otis is an award-winning harpist and pianist with a degree in Piano Performance from Vanderbilt University's Blair School of Music. Although she comes highly recommended as a wedding harpist, Shelley's talent spans more than just the traditional classical, jazz, and pop genres. While she can certainly offer a versatile selection of over 400 popular cover songs, classical pieces and jazz standards, she also finds joy in playing all types of world music, including beautiful songs from Ireland, Bulgaria, South America, Chile, Mali, Macedonia, and Italy. Shelley performs in many ensembles, including those that feature Celtic music, children's music, and more. Performance highlights include the Joe Davies Concert Series, the Boston Recorder Society Concert Series, the South Shore Folk Music Club, private events in Mexico, Puerto Rico, and France, and opening for Maddy Prior at the Music Haven in Schenectady, New York.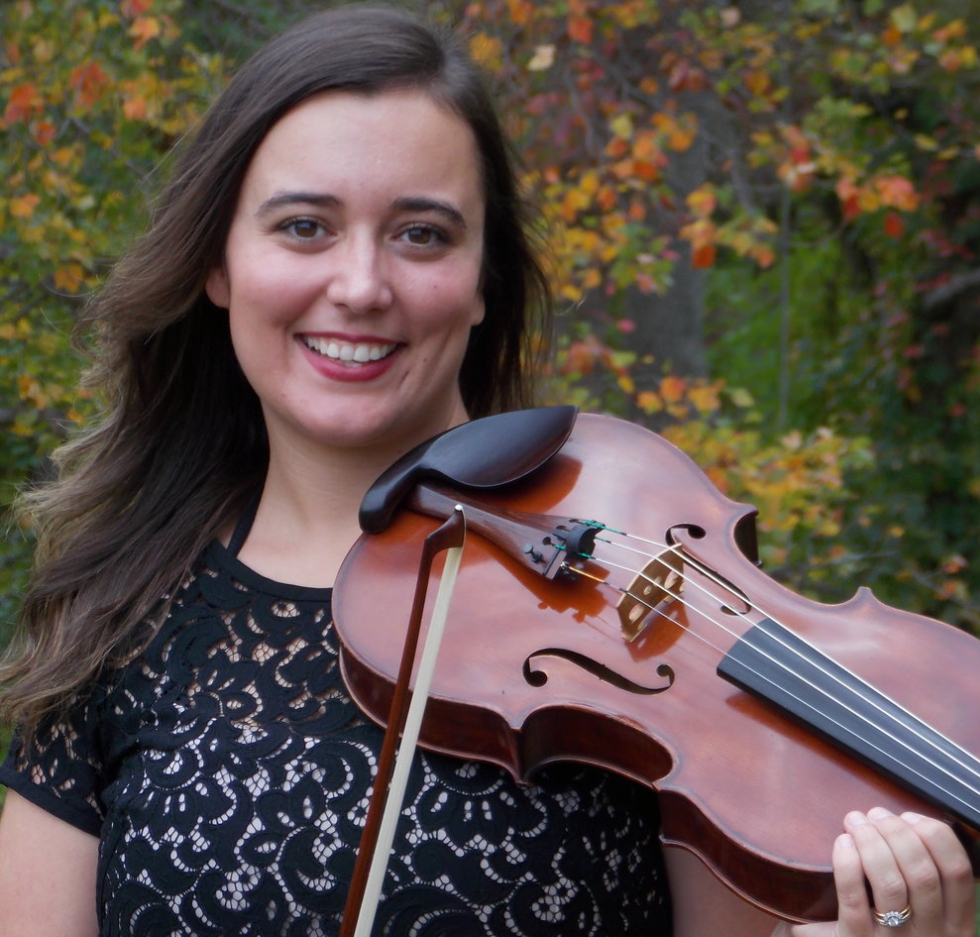 Sylvia DiCrescentis
Violin/Viola/Piano
Sylvia DiCrescentis attended Roberts Wesleyan College, where she received her Bachelors of Science in Music Education. Upon graduation, she continued her studies with renowned musicians Gerri Fogg, Tammy Kaye, Monica Vanderbaan, and Marc Anderson, and spent 3 years as the principal violinist for the Reading Symphony Orchestra. She now teaches her own private students at her studio in MA. In addition to teaching, Sylvia has also spent over a decade as a freelance musician. Her current performance schedule is very healthy, allowing her to compose and arrange all genres of music for hundreds of weddings and events throughout New England. Some of her favorite and most memorable appearances include performances with the Claflin Hill Symphony Orchestra, Worcester Chorus, Andover Choral Society, and the WPI Orchestra.
When should I book my ensemble?
Generally, most bookings are secured 12-18 months in advance. However, since the 2020 pandemic, we've seen an increased demand for live music and now recommend booking as soon as you have your date and venue confirmed, or as early as 18-24 months in advance.
How can I secure my ensemble for my date?
To secure an ensemble for your date, we kindly ask for a 50% retainer payment and a signed contract. Once your contract and invoice are delivered to you via your client portal, we'll place a "soft hold" on the musicians for up to 4 days. As soon as we have both elements on file, your musicians will be locked in for your date. To ensure all clients have fair and equal access to our musicians, we are unable to hold them past the 4-day mark.
What kind of music do the custom ensembles play?
Our extensive music library features hundreds of songs and consists of classical, pop, jazz, religious, broadway, celtic, and many other genres of music.
How does song selection work?
Once you lock in your custom ensemble for your date, you will get access to the Bright Set Entertainment client portal. There, you will find a copy of the Bright Set Entertainment Music Library, along with a detailed planning questionnaire. The music library will provide access to all song options and will be a great tool to use while filling out the song selection portion of your questionnaire. We recommend submitting your selections 2-3 months in advance. This way, our musicians have ample time to prepare for your event.
Can we request special arrangements and compositions?
Absolutely! If  you cannot find what you're looking for in our extensive music library, many of our talented musicians can compose or arrange original music or existing songs for anywhere between $50.00 and $100.00 per arrangement. Pricing depends on the size of the ensemble and the length of the song. The first arrangement is always free!
How many musicians do I need to hire?
When hiring an ensemble, it's best to consider your event's guest count. For guest counts of 100 or less, a solo musician can be appropriate. For guest counts between 100 and 150, we recommend a duo or a larger ensemble. If your guest count is between 150 and 200, we recommend going with a trio or a larger ensemble. Finally, for guest counts of 200 or more, we recommend a quartet or quintet
How do I know which instruments to choose?
Many times, certain instruments are best suited for certain genres of music. If you're unsure how to create your ensemble, our talented and experienced staff can help you determine the best options for your unique needs.
Do the musicians need to amplify?
The need for amplification depends on many factors, including the type(s) of instrument(s) featured in your ensemble, your guest count, the surrounding environment, and more. The need for amplification will be determined during your initial consultation. If the need arises, amplification can be provided for between $150 and $300.
Can Bright Set Entertainment provide sound and equipment for our wedding ceremony?
Yes! We staff talented sound engineers to handle any ceremony sound and equipment needs. Ceremony Sound & Microphone Set-up is an additional $300.00. The service includes 1-2 microphones for the couple, officiant, and/or any readers, a state-of-the-art sound system, 1-2 dedicated sound engineers, set-up, and breakdown. Microphone types are based on availability and may include wired, wireless, or lavaliers.
What kind of microphones can Bright Set provide?
Microphone types are based on availability and may include wired, wireless, or lavaliers.
Do you provide insurance?
Yes! Copies of our COI can be provided upon request.
What is your cancellation policy?
All reasonable efforts will be made to accommodate initial requests to reschedule the original event date at no additional charge, contingent upon the musicians' availability for the new date. There is also no cancellation fee for events that are canceled prior to the 3-month mark. For cancellations that occur later, fees vary from 10% to 20% of the original invoice total.
Why book with Bright Set Entertainment?
In addition to our extremely passionate focus on your experience as our client, Bright Set Entertainment is also one of the only agencies in the region that provides multiple types of entertainment needed for most events, eliminating the need for multiple entertainment vendors. While most agencies focus on only one type of entertainment, such as DJs OR bands, our focus is on delivering an exceptional entertainment experience that includes custom ensembles, DJs, wedding & event bands, and photo booths where applicable, making your entertainment well-rounded and your planning experience seamless! We are also one of the only agencies in the area with ALL 5-STAR REVIEWS, proving our clean track record of unparalleled customer service.
Do the musicians in the ensembles ever change?
It's not a frequent occurrence, but to be honest, yes, sometimes musicians get sick or need to address a rare family emergency. What we can promise is that our decades of experience in the industry have given us access to the best musicians in the region, which means that in any case, we will ensure that your ensemble is intact and will still deliver the caliber of performance you've come to expect from Bright Set Entertainment.
DJs
Our DJs have decades of experience! Additionally, each DJ is trained in MCing, which makes them even better at getting the party started and keeping it going!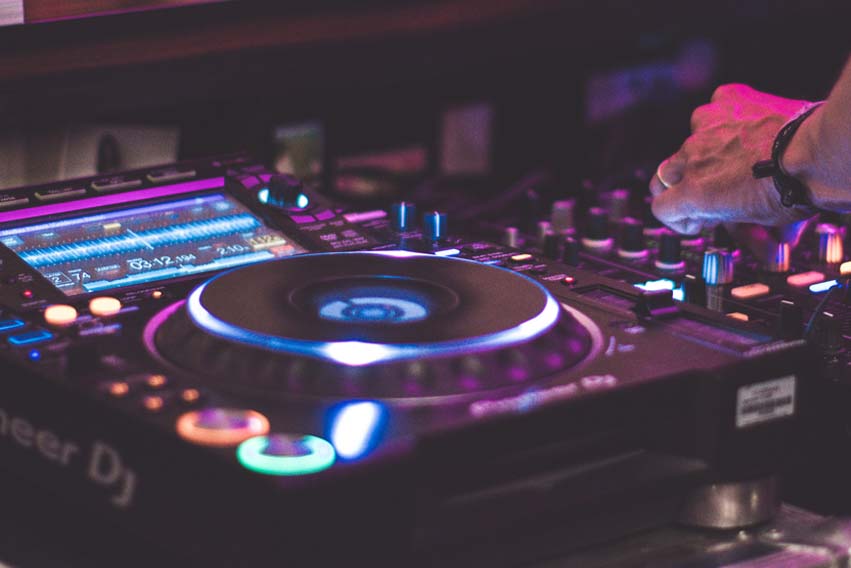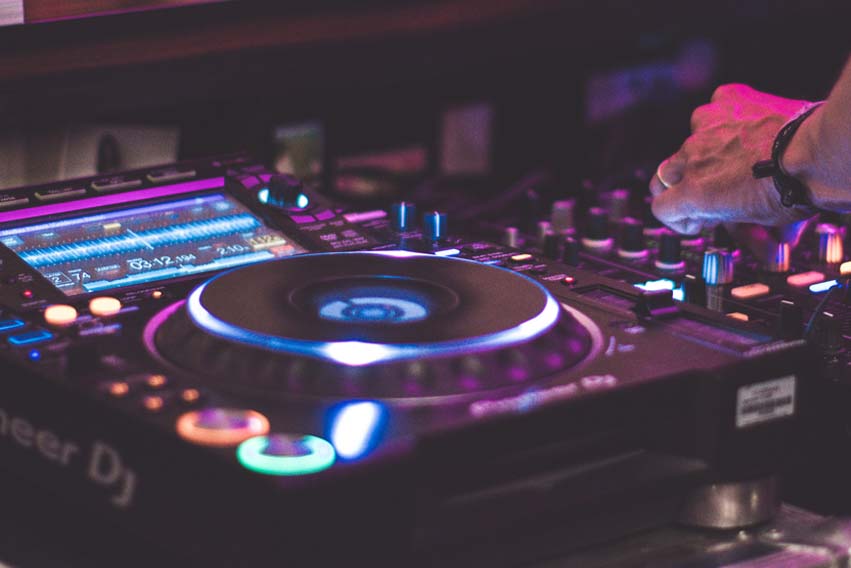 DJs
Our DJs have decades of experience! Additionally, each DJ is trained in MCing, which makes them even better at getting the party started and keeping it going!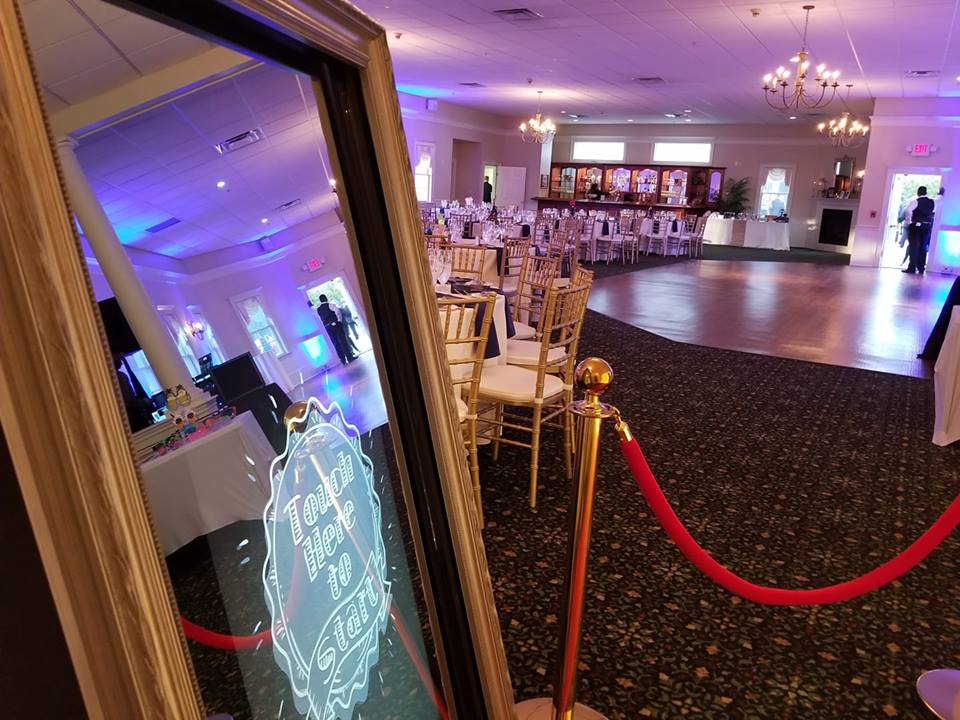 Photo Booth Rentals
Our interactive touchscreen photo booths are the newest in photo booth technology. They feature entertaining animations, emojis, games, and more! Click below for more information on our photo booth rentals!
Wedding & Event Bands
Bright Set Entertainment bands know how to flawlessly execute a multitude of musical genres and styles. With decades of performance experience, they're also sure to keep your dance floor packed!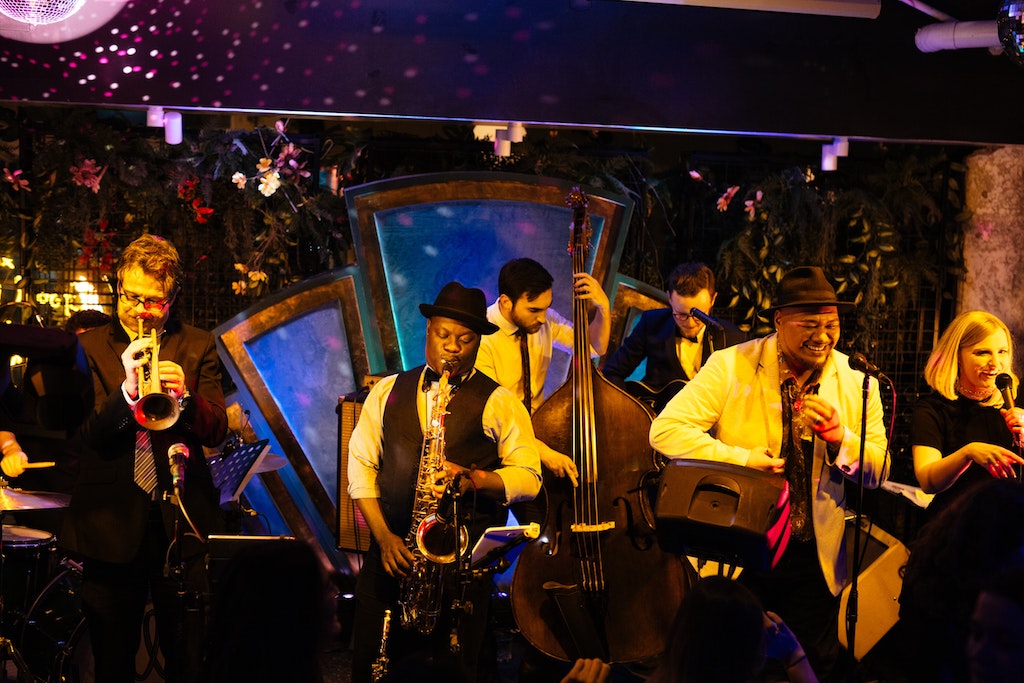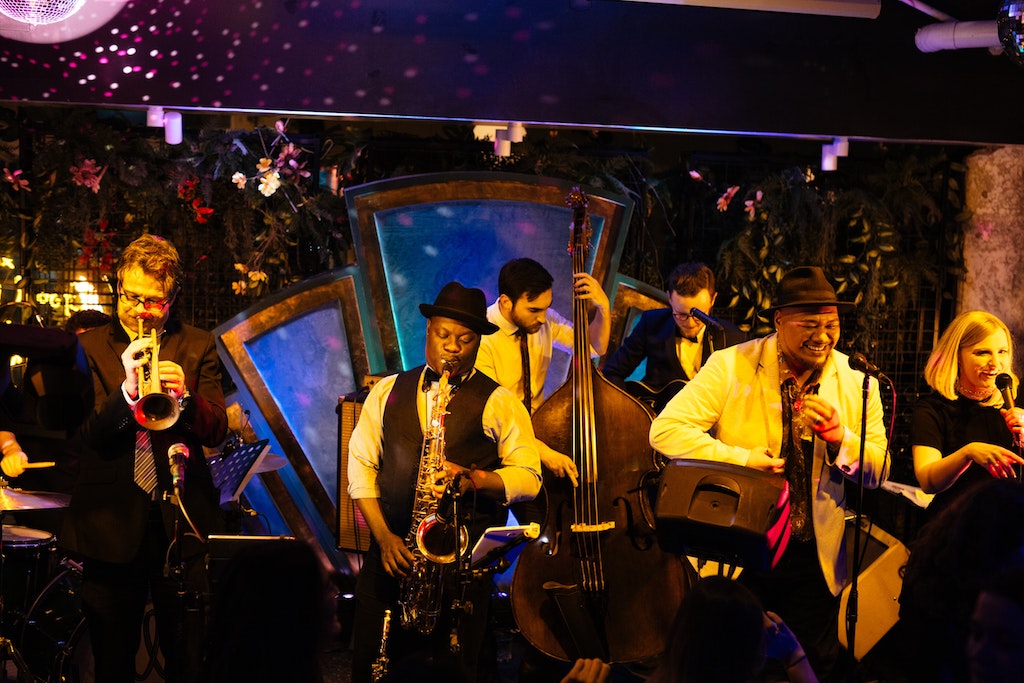 Wedding & Event Bands
Bright Set Entertainment bands know how to flawlessly execute a multitude of musical genres and styles. With decades of performance experience, they're also sure to keep your dance floor packed!
To request availability for your event, please fill out the form below.