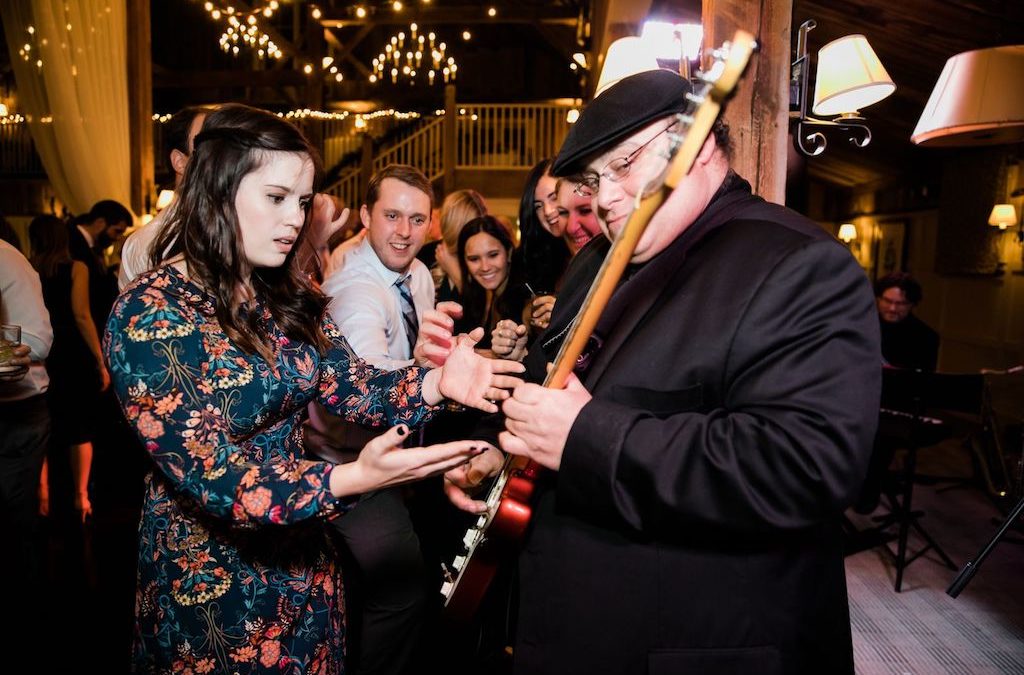 How do you determine the importance of music? How does a person correctly determine its value when music has become such a steadfast and common part of our lives? Imagine for a moment that you're at a wedding ceremony. The bride appears, looking more beautiful than she's ever looked in her entire life. She's dressed in her wedding gown with her gorgeous hair cascading down her back and her make-up just right. She's got her bouquet of flowers in her hands and she's ready to take the first step down the aisle, a step that will mark the journey toward her future. At this point, the music starts. The beautiful sounds of string instruments like violin, viola, and cello float through the air. You see the bride's parents tear up as they experience this special day, a day for which they've waited so long. And you? Well, you can't help but smile and feel immense happiness as you watch that beautiful bride walk down the aisle toward the love of her life.
How about a graduation? Imagine your child or your closest family member on their graduation day. Maybe it's taken them a little longer to graduate than usual. Maybe they've needed to juggle a job, their family, or other parts of their life that have made it nearly impossible to finally earn that degree. That's all in the past now. Today, all of their hard work is recognized and they'll get the long-awaited opportunity to walk across that stage and feel that all of their hard work has paid off. You hear their name called as the band begins to play "Pomp and Circumstance" and you cry as they hold up their diploma to the crowd, beaming with pride and feeling more accomplished than ever.
These two life-changing events have something in common. Music. In fact, it's one of the biggest components of both. Now imagine the same scenarios, but this time both events have no music. The bride walks down the aisle in silence and the graduate receives their diploma without the recognizable "Pomp and Circumstance" playing over the loudspeaker. It's an odd thought, huh? Even stranger, imagine the wedding reception or cocktail hour without music. Imagine a fashion show without music. Models would walk the runway in dead silence and the whole world would just be a different place.
This is a good way to begin to recognize the importance of music. However, noticing how different and strange the world would be without music is only the first step in recognizing its value. Music is one of the best and most effective ways of evoking emotion. So, it's no wonder that millions of people seek to find the right musician(s) for their big life events! Next time you're hosting an important event, don't forget to consider the importance of music's role and reach out to a professional like Bright Set Entertainment if you need any help with selecting the right musician(s).