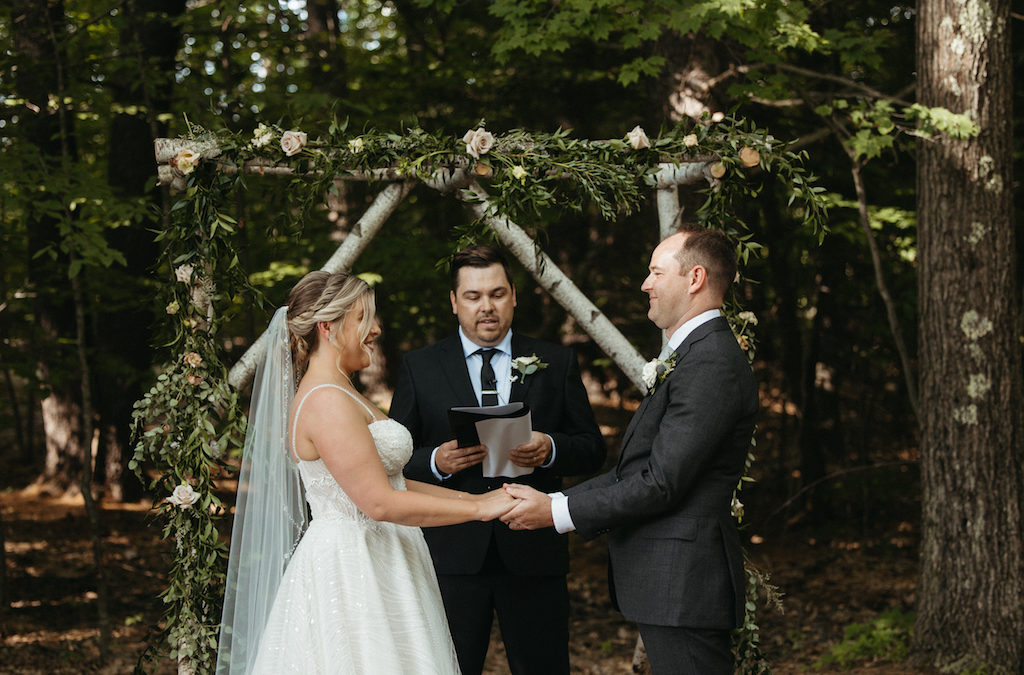 What is a timeline? A timeline is a list of activities and events that will take place on your wedding day. Timelines look different for different vendors, but they all serve the same purpose, which is the master guideline for the big day. That being said, it's important to work with your wedding vendors to create a cohesive timeline that allows for a smooth and even flow of events. Follow the tips below for a timeline that functions and flows.
Keep Your Vendors Informed
Wedding vendors are commonly booked months (or even years) in advance. This means that many times, general timing is estimated, but not yet confirmed. If down the road, your ceremony or another part of your wedding timing changes, don't forget to inform your vendors! This way, they can arrive with plenty of time to properly support you on your big day.
Cap the Speeches
Once your timeline is created, you will want to do your best to keep it running as smoothly as possible. One of the most common things that can derail a timeline is a speech (or 3!) that runs too long. If you want to keep your timeline tight, ask your friends and family members to keep their speeches to under 3 to 5 minutes and this will ensure that there's time left for other important things.
Leave Enough Time for Formalities
If you don't think your DJ or band can introduce you, your new spouse, and the 15 members of your wedding party in 5 minutes, you're probably right! Don't forget to allocate an appropriate amount of time to execute all of your formalities, such as your first dance, parent dances, cake cutting, bouquet and garter tosses, etc. If you're not sure how long something may take, ask your trusted vendors for help!
Stay Flexible
Ask any wedding professional and they'll tell you that no timeline is ever followed to a T. The groom may be late to the venue, or the maid of honor is in the bathroom when it's time for introductions. Be aware that things may change and shift on the day of and take solace in the fact that your wedding vendors are professionals, who know how to handle these shifts. This keeps stress levels low and makes the day feel even more joyful!