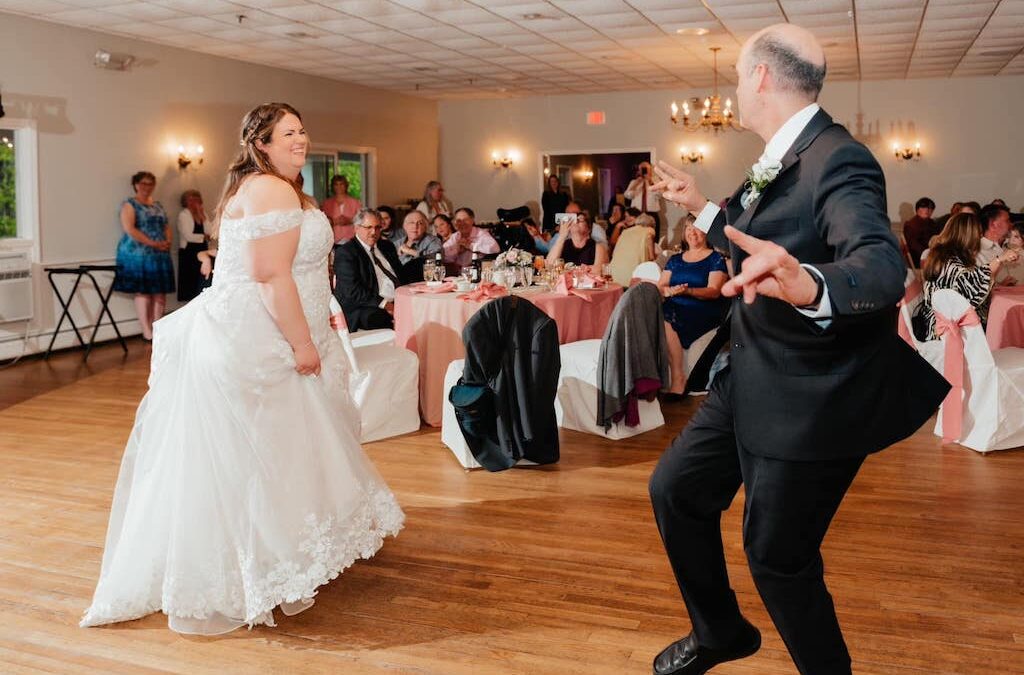 Band or DJ? It may seem like one of the hardest decisions to make during your wedding planning process. However, the decision may be easier than you think! If you're currently planning your wedding and are struggling to determine whether a band or a DJ is a better fit, you're in the right place! Try taking the following things into consideration and you'll have your decision made in no time.
Your Entertainment Budget 
One of the biggest considerations when deciding between a DJ or a band is your budget. In fact, at times it's the only consideration needed to make your final decision. Pricing for a professional and experienced wedding DJ will generally range anywhere from $1,500 to $3,000 depending on your package of choice. A professional and experienced wedding band, on the other hand, generally comes with a much higher price tag, ranging from roughly $8,000 to $15,000. If your entertainment budget is smaller, a DJ may be your best bet.
Your Wedding Venue 
Before you can bring in any kind of entertainment, you need to be sure it's not only permitted by your venue but that there are also no other restrictions or limitations to consider. Most wedding bands feature between 5 and 11 members. Does your venue have adequate space to host live music? What about their access to electricity? It's best to allow the band access to their own source of electricity or circuit (and not one that is shared with other vendors). Otherwise, you risk blowing a fuse in the middle of your festivities!
Your Formalities 
When you imagine your first dance, your father/daughter dance, and your mother/son dance, do you imagine you're dancing to the original versions of your song selections? If you're very partial to the original artist's vocals or a very specific version of your song, hiring a DJ will certainly allow for that version of the song to be played. A band can get fairly close, but remember that the vocals and even the instruments featured may slightly differ from what you're used to hearing.
Your Town or City's Noise Ordinance 
This is one very commonly overlooked consideration. Where are you getting married? Are you in a large and bustling city or a smaller rural town? In either case, it's always a good idea to check into any town or city noise ordinances. If there are rules regarding amplified live music after a certain hour, you may want to consider how that will affect the entertainment during the latter part of your reception.
Your Song & Genre Selections
Another thing to think about is the kind of music you'd like to hear on your big day. Are they mostly recognizable and popular songs or do you have a more genre-specific request? Although wedding bands generally perform a wide variety of songs and genres, their song lists can be limited when compared to a DJ's. Musicians will need to take time to learn specific songs, whereas DJs can generally access them via a quick download.
Interactivity
There is no doubt that both a DJ and a band can bring a high level of energy and excitement to your wedding. However, it's been said many times that there is nothing that brings greater energy than a live band (especially one with a great horn section)! If you're looking for an absolutely unforgettable, interactive, and exhilarating night, you might want to consider spending a little extra for the live music.