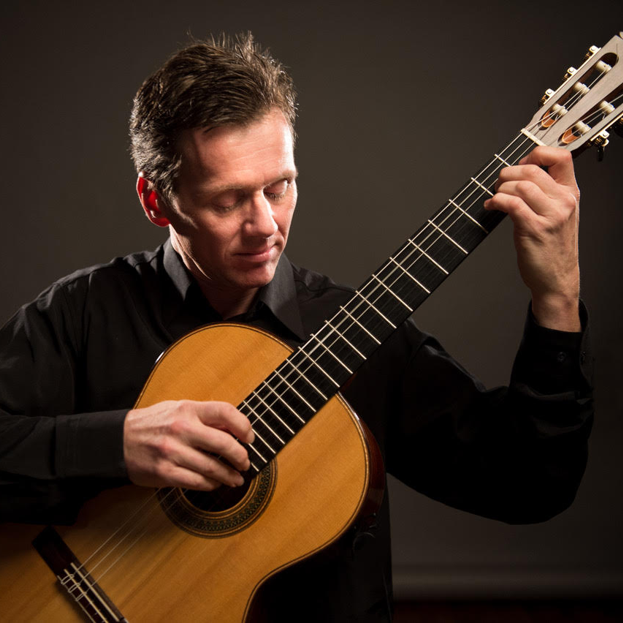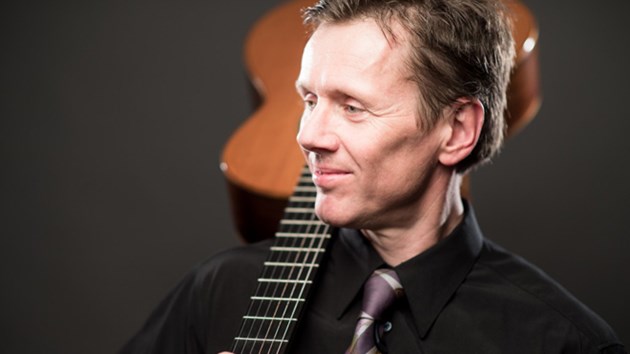 Studying under Eliot Fisk, Dr. Robert Bekkers earned his Doctorate in Musical Arts (DMA) in Classical Guitar at the renowned New England Conservatory. While earning his degree, he remained active in the community as the conductor of the Boston Guitar Orchestra and as a guitar instructor at Gordon College South Shore Conservatory, and Yamaha Music School. He also continued his run as a resident artist at the Walter Baker Artist Lofts in Dorchester's Historic Lower Mills.
Born near Eindhoven, Netherlands, Dr. Bekkers first earned his performing and teaching degrees (Bachelor and Master of Music) at the Conservatory of Maastricht. During his seven years there, he was awarded a scholarship to study contemporary music with Angelo Gilardino in Italy. In addition to this honor, Dr. Bekkers also continued performing in master classes for internationally-known guitarists, such as David Russell and Pepe Romero.
After completing his education, he developed his career as a soloist and chamber musician, playing with orchestras, choirs, and giving solo recitals. He still does this today, while maintaining an active schedule, performing at many weddings, functions, and private events.
WHAT PEOPLE SAY
"Mr. Bekkers has a deep understanding of the breadth and sweep of the classical guitar and its five centuries of repertoire. While earning a DMA with me at the New England Conservatory, he was involved in a great number of artistic projects across the entire continuum of the guitar's possibilities, from baroque era masterpieces to the intricate music of today."
– Eliot Fisk
WHAT PEOPLE SAY
"During his performance, I found myself wondering if Robert had an extra set of hands since it was not clear to me how so many notes could be strummed at the same time. This music is a pure joy to listen to and immediately sets you in a romantic frame of mind."
– Susan B.
WHAT PEOPLE SAY
"One of life's great pleasures: getting up close and personal with great music, "Concierto de Aranjuez." Bekkers gave a strong, lyrical and passionate performance. The orchestra matched it. We were moved and inspired; I think everybody was…"
– Bob K.
WHAT PEOPLE SAY
"Audley Society sponsored Robert Bekkers in Houston and it was so beautiful to hear his sounds reverberate throughout the building. Our guests were so delighted, Robert sold out his CDs!"
– Linda M.
WHAT PEOPLE SAY
"I have been putting on house concerts for over 15 years. Robert was the first classical guitarist I had hosted. He put on an excellent show. My crowd was delighted."
– Jeff A.