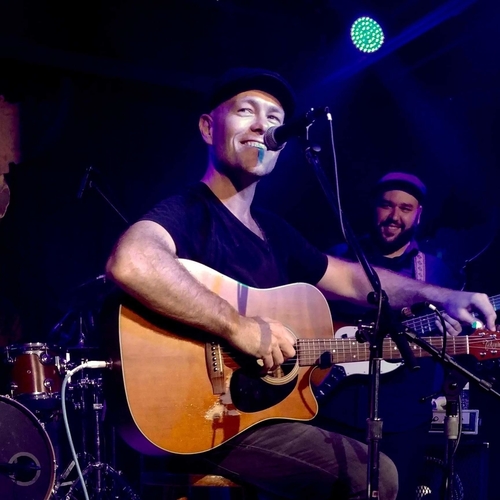 FUNK | SOUL | BLUES | ROCK | R&B
Evan Goodrow is a talented American singer-songwriter and guitarist who has released 13 albums comprised of original funk, soul, blues, rock and R&B songs. A Boston native, Evan got his start playing jazz guitar and singing acoustic folk music in coffee houses in the early 2000s.
He's certainly come a long way since then! These days, Evan's musical resume includes performing with and opening for famous artists, such as Jimmy Buffet, BB King and The Yardbirds (which included Eric Clapton, Jimmy Page and Jeff Beck). He has also been the recipient of the coveted Boston Blues Award and has graced the stages of NATO bases across Europe, playing funk concerts for the Marines.
Evan's band, the Evan Goodrow Band is a mix of motown, jazz, blues, and dance influences that are evident in both their songwriting and their performances. Evan and the band are available for all kinds of weddings and events across New England and beyond.
WHAT PEOPLE SAY
"Exceptional"
– B.B. King
WHAT PEOPLE SAY
"This is a band to watch."
– Carter Allen, WZLX Music Director
WHAT PEOPLE SAY
"Pretty fly for a white guy."
-The Philadelphia Times