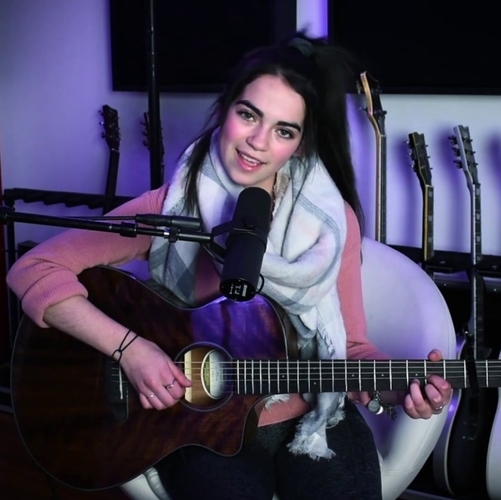 Kaylee Federmann is Bright Set Entertainment's youngest artist. She's a unique up-and-coming pop songstress who captivates audiences with the lyrics and melodies she writes. Pulling inspiration from a few tough life experiences, including the death of her father, Kaylee has proven she's got a knack for storytelling through her music.
She has performed at a number of popular venues, including Club Passim, The Middle East, and The Burren, all located in the Boston area. In addition, her music has aired on several local and college radio stations, including 92.5 The River, WEMF Radio, 102.9 WLAS, and 91.1 WMUA.
With the help of a producer at Sony Records, Kaylee has been able to release her music. Currently, she's working on producing new material that is set to be released soon. You can find Kaylee's musical interpretation of many different cover songs on her YouTube channel, which she consistently updates each and every month.
Kaylee is delighted to perform at all kinds of events, including festivals, private parties, restaurants, and many more.
WHAT PEOPLE SAY
"Kaylee Federmann was the featured performer at the Open Mic for Young Performers at Jasper Hill Cafe in Holliston, MA. Not only is she incredibly talented, with a great range of covers, [but] her originals have a fabulous level of maturity. Kaylee was also wonderfully supportive of all the other performers."
WHAT PEOPLE SAY
"Kaylee is an extraordinarily talented young singer-songwriter."
WHAT PEOPLE SAY
"Kaylee is an amazingly versatile performer, who can make any style of music her own."