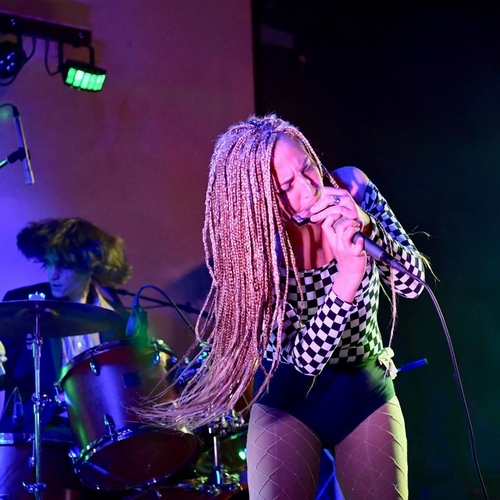 Hailing from southern New Hampshire, Hunter is a dynamic four-piece alternative rock band, defined by their energetic live performances and unique songwriting style. Formed in early 2014, Hunter has had the opportunity to open for big names, such as Guster, New Politics, Alex Preston, and more. They've also performed at numerous venues across the United States. More recently, the band has been making their way onto mainstream radio stations like 106.3 Frank FM, Boston-based alternative station Radio 92.9, and 107.3 WAAF. They've also been featured in several publications, including The Nashua Telegraph, The Hippo, Howl Magazine, The BU BUZZ, Infectious Magazine, and EvoRad Magazine.
Attracting attention quickly, the band has won numerous awards, such as Best Album of the Year and Best Local Band. In 2016, they took home the New England Music Award for Best New Act and in 2018, they were nominated for Video of the Year for their original song "Colour". Though the members of the band all come from very different musical backgrounds, they are all highly experienced, charismatic musicians and close friends who share a similar artistic vision. When brought together, their style results in a genre of its own.
WHAT PEOPLE SAY
"Hunter is the premiere alt rock band of the Merrimack Valley. They're professional, fun, do covers and originals. Their original music is as good as any on the radio today. You will find yourself up and dancing with them before you know it!! Not only are they multi-talented musicians, they're awesome people to be around."
– Lacy B.
WHAT PEOPLE SAY
"She is other worldly, in the best of ways!"
– Doug M.
WHAT PEOPLE SAY
"Hunter is an amazing singer/musician. All around beautiful person inside and out!"
– Nanci C.
WHAT PEOPLE SAY
"Hunter has a great sound, easy on the ears. The band works well together."
– Steven C.
WHAT PEOPLE SAY
"High energy, tons of fun and also just great people!"
– Liz B.
WHAT PEOPLE SAY
"Great band with awesome energy and stage presence!"
– James D.
WHAT PEOPLE SAY
"Always great energy. A creative band that not only has great originals, but performs covers better than the true artists! Love."
– Lisa T.
WHAT PEOPLE SAY
"Craziness continues to grow at every show! Love the way the band flows. Nashua's little Rockin Star. Love seeing them at Fody's Bar. Great Vibes. Great songs."
– Justin G.
WHAT PEOPLE SAY
"Her music is so amazing and just a love to be around! So glad we met!"
– Jessy A.
WHAT PEOPLE SAY
"Good vibes, talented people, and amazing music! I love listening to them live. It's always a good time."
– Oh H.