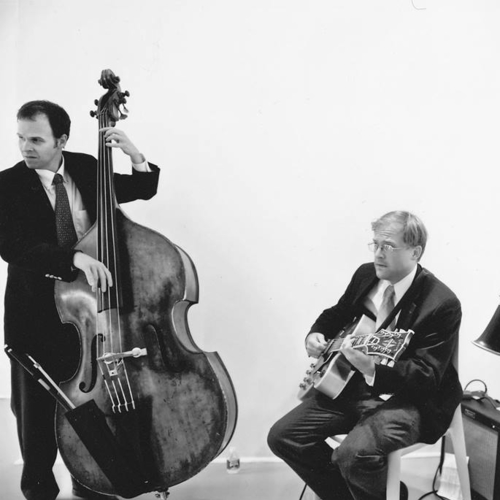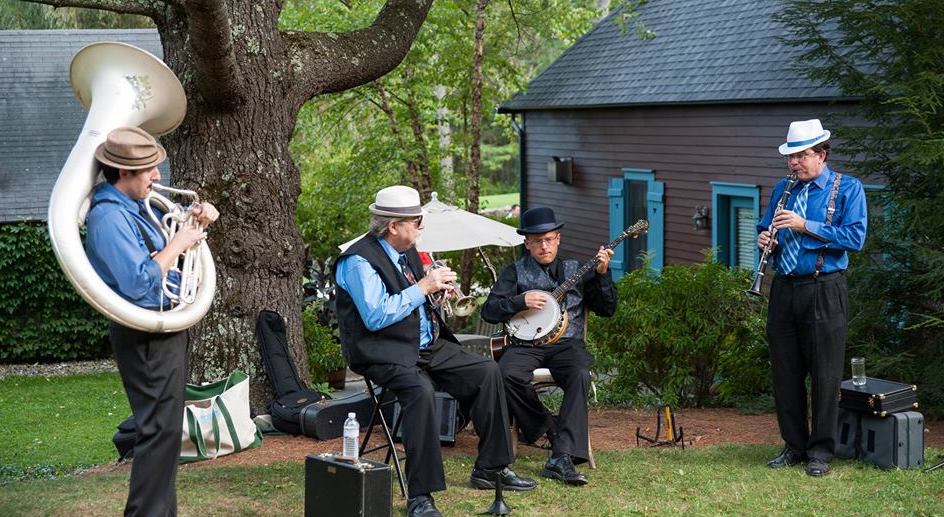 Jazz guitarist and banjo player Eric Baldwin studied at the New England Conservatory and has been performing and teaching in the Greater Boston area for the past twenty five years. From a very young age, he developed an affinity for songs from the 20s, 30s, and 40s and has since spent years building a repertoire of hundreds of songs by artists from these decades, such as Bing Crosby, Frank Sinatra, Louis Armstrong, Irving Berlin, George Gershwin, and many others. In addition to performing as one of the area's best solo jazz guitarists, Eric is also at ease putting together different types of duos and trios for just about any occasion. 
Over the past eighteen years, Eric has become a well-known wedding musician, performing at countless ceremonies and cocktail hours alike. Though his true love is jazz music, he is certainly no stranger to performing other genres, such as classical, swing, dixieland, Brazilian, and even rock. He is simply a well-versed and multi-talented musician.
WHAT PEOPLE SAY
"Eric was the perfect musician for our wedding ceremony. He really set the right atmosphere and mood. He was very professional and was able to pick up on cues without anyone needing to signal him. His expertise made setting volume level between various audio sources a breeze. He has wonderful tone and characterful playing style; I feel a bit sad not having been in the audience to appreciate it more. He has great manners and was easy to work with. We received many compliments about his music."
– Paul and Leslie G.
WHAT PEOPLE SAY
​"We are always very impressed with the high quality of musicianship exhibited in Eric's Jazz Groups.  Being able to request songs and dance always makes their performances special."
– Cahla A.
WHAT PEOPLE SAY
"Eric and his swing band really delivered when they performed at our grand opening. The residents couldn't get enough of them and continue to ask for them. They were professional in all respects."
– Beverly C.
WHAT PEOPLE SAY
​​"Eric always delights the crowd in a fun way with his sing-alongs."
– Kathleen B.
WHAT PEOPLE SAY
"Eric's trio was simply fantastic for our opening.  We will continue to use them."
– Katrina R.