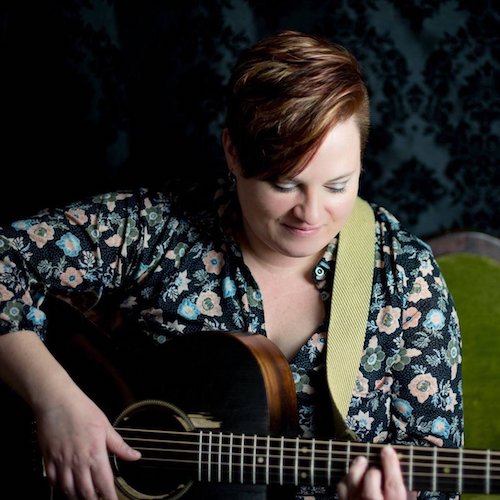 BLUES | SINGER-SONGWRITER | FOLK | SOUL | R&B
For years, Amanda Cote has been making waves with her powerful vocals and bluesy guitar riffs. Whether playing solo or with her band, she's garnered the attention of audiences throughout all of New England.
Amanda's performances, which include a mix of folksy Americana originals and bluesy soulful cover songs, will take you "back to the day". Her vocals are infused with emotion and her talent is unmatched, as she thrills audience members with her guitar playing and "occasional loop station ear candy".
Amanda plays a variety of shows. She is available for restaurants, pubs, weddings, or concert halls and is sure to wow any audience with the sheer honesty and power in her voice.
WHAT PEOPLE SAY
"Clinton's Amanda Cote is an up-and-coming star on the Central Mass music circuit…Her music can best be described as a seamless blend of blues, jazz, rock, soul, R&B and folk, with a little of her own unique spice thrown in, thanks to her incredibly potent vocals…The sky is the limit for this young entertainer. "
– Jeffrey Starr, GoLocalWorcester 
WHAT PEOPLE SAY
"The Lucky Dog Music Hall in Worcester had just started filling up when the Amanda Cote Project was introduced. A few minutes later, the group's leader had the entire room swaying in rhythm. Her voice transformed into some fantastic covers that were as great as they were unexpected."
– Mike Walsh, Telegram & Gazette 
WHAT PEOPLE SAY
"Local singer Amanda Cote came up to perform the Ronnie Hawkins number, "Who Do You Love?" Cote had the right feeling, raucous and raw, for the Americana rock classic."
– Bill Copeland, Copeland Music News
WHAT PEOPLE SAY
"The Amanda Cote Project has been garnering accolades for their rousing performances throughout the Worcester area, including a recent set at the Lucky Dog's benefit for The One Fund."

– Brittany Durgin, Worcester Mag
WHAT PEOPLE SAY
"Besides writing her own songs, Cote has covered Bonnie Raitt, Gloria Gaynor, Randy Newman and even Aerosmith. She brings her powerful, blues-infused style to any song she chooses to perform."
– David Niles, Telegram & Gazette 
WHAT PEOPLE SAY
"[The] Amanda Cote Project's enthusiasm can be felt. Cote's full, Joplin-like vocals, mixed with the melodic jazzy team-up of Graves and Sheehan make for a dynamic live performance."
– Amanda McSweeny, Ten Miles