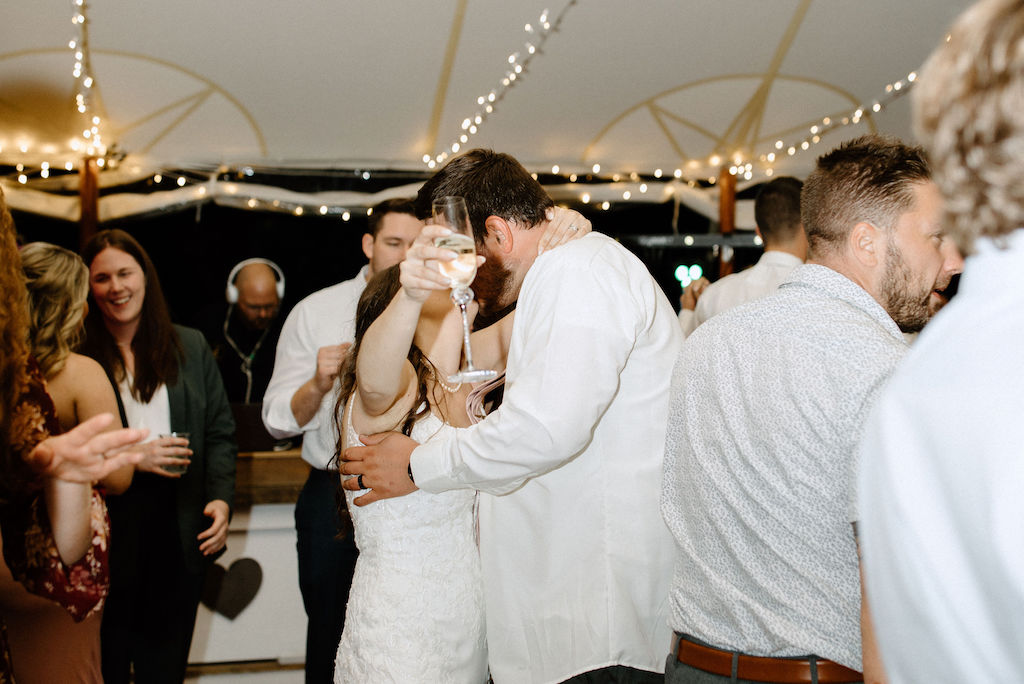 WEDDINGS | PRIVATE EVENTS | CORPORATE EVENTS
DJ James was born into a family of musicians. As a child, his father owned and operated a Top 40 dance band, specializing in music from the 1950s through the 1990s. Throughout his childhood, James watched his father plan and execute a multitude of weddings and events for hundreds of clients, sparking an interest for James in both music and event coordination.
His interest in music was further developed while playing in school bands and performing for his community. When James attended college, he was hired to DJ and MC the university's hockey games. It was here that his DJ and MC skills were sharpened. He quickly became the university's top DJ and spent his entire college career announcing and spinning the most popular music at hundreds of sporting events.
This experience gave him the skills and knowledge to begin DJing for private clients at their weddings and events. For over half a decade, DJ James has been impressing these clients with his vast musical knowledge, attention to detail, and superb customer service. A rare DJ & MC for sure, DJ James knows that client interaction before the wedding or event is just as important as the event's execution. He consistently goes above and beyond for his clients and is excited to do the same for you!
WHAT PEOPLE SAY
"James took all of our requests seriously and made sure the music stayed on track with what we like. He kept everyone on the dance floor all night! He also stepped in without a hesitation to handle some minor catering issues so that the night kept running smoothly. All of my guests came to me praising our DJ and the music selection all night. What more can you ask for?!""
– Lauren
WHAT PEOPLE SAY
"We hired James for our wedding after interviewing a few others. I knew from the first phone conversation that it was a match. He has such great energy; I don't remember there being a moment of our reception that we didn't have guests dancing, which says a lot about James' skill! 🙂 He kept the party going and was great about reminding me and my husband to share another dance together. Thank you, James!!!"
– Sam 
WHAT PEOPLE SAY
"We had an amazing experience with Bright Set and their DJ James! He was so personable, and all of our guests kept raving about how good he was and how fun he was! We couldn't have asked for anything more and are so grateful for Bright Set's part in making our day perfect."
– Brooke G.
WHAT PEOPLE SAY
"Cassandra and her team went above and beyond for us. They kept us super informed and found the perfect DJ for our wedding. DJ James was phenomenal, and our dance floor was packed the entire night. Couldn't have asked for a better experience. Thank you so much!"
– Stephanie 
WHAT PEOPLE SAY
"James did an awesome job from start to finish for our wedding. Very easy-going and knows how to keep the floor going. I would highly recommend him for any event needing a DJ."
– Adam 
WHAT PEOPLE SAY
"Just had my wedding on 9/19/2020. DJ James played all the music we wanted to hear. He was fun, outgoing, and I would definitely use him again for another event! I highly recommend him!"
– Kim