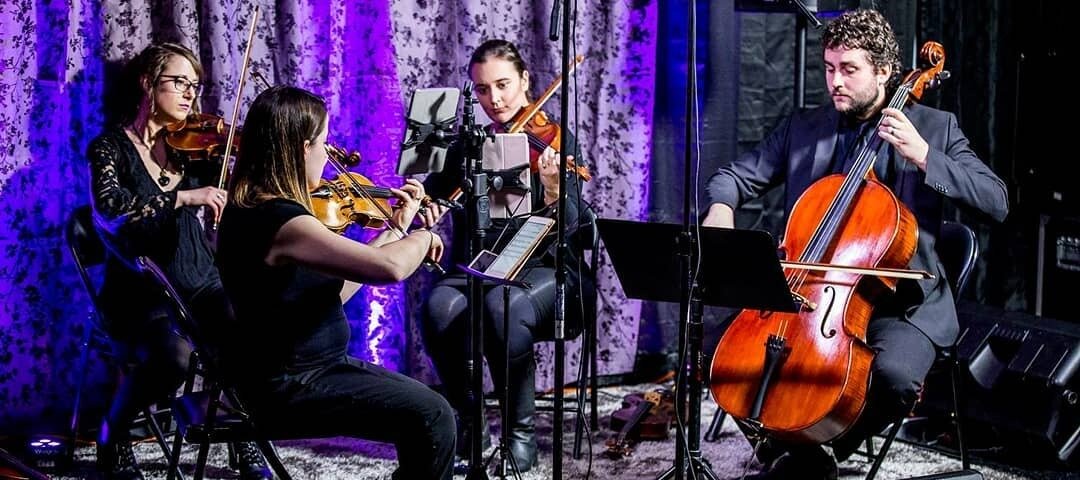 Sylvia DiCrescentis began playing violin at the tender age of 4. Soon after, she added both viola and piano to her growing list of instruments played. Later in life, her passion for music took her to Roberts Wesleyan College, where she received her Bachelors of Science in Music Education. After graduation, she continued to study with renowned musicians Gerri Fogg, Tammy Kaye, Monica Vanderbaan, and Marc Anderson. Since then, she's been teaching her own private students at her studio, Vivo Strings in Grafton, MA.
Sylvia has decades of experience performing all genres of music, as well as writing and arranging her own pieces. In addition to spending 3 years with the Reading Symphony Orchestra as the principal violist, she has also spent over 10 years freelancing and playing at countless parties, fundraisers, concerts, and other events all over New England. Some of her favorite and most memorable events include performances with the Claflin Hill Symphony Orchestra, Worcester Chorus, Andover Choral Society, and the WPI Orchestra. She also founded her own quartet in 2016, which has allowed her the opportunity to perform and arrange music for hundreds of weddings. Sylvia loves helping couples create unique musical visions for their weddings!
WHAT PEOPLE SAY
"We hired Sylvia for our wedding ceremony and we are so thankful we did! Sylvia is very professional and an amazing violinist! Her pricing is extremely reasonable, as well. Our guests could not stop talking about how beautiful she plays! We would recommend her a million times! Thank you so much, Sylvia!"
– Kellie
WHAT PEOPLE SAY
"Sylvia was really responsive and flexible with song choices. She was willing to accommodate a lot of off list song requests. Ceremony was simple, sweet, and lovely. Thanks, Sylvia!"
– Alanna
WHAT PEOPLE SAY
"Sylvia played the violin at my wedding on January 1st. On short notice, I hired Sylvia and she was so efficient. The whole process was so smooth. I sent her a list of songs that I wanted to hear at my ceremony and she far exceeded my expectations. All of my guests said how beautiful she played and how it made the ceremony so magical. Thank you, Sylvia!"
– Jill M.