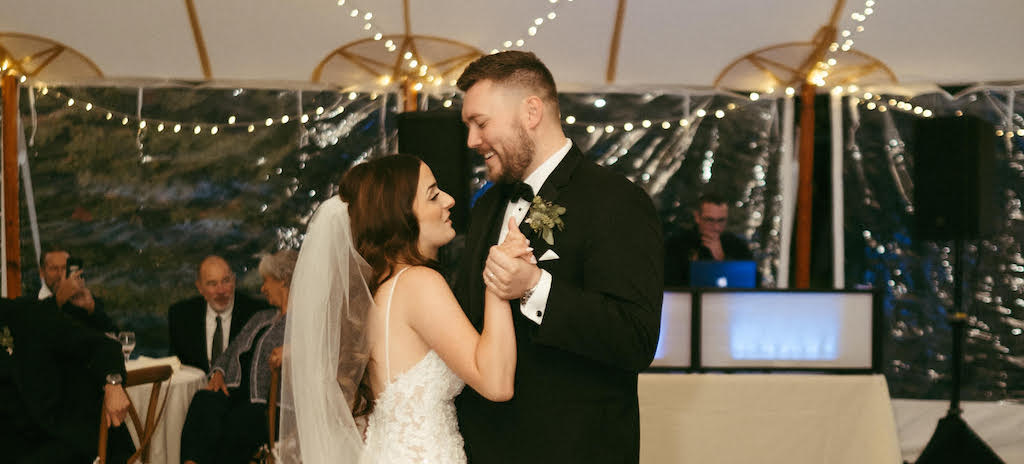 WEDDINGS | PRIVATE EVENTS | CORPORATE EVENTS
DJ Keith graduated from UMASS Amherst, where he fell in love with the art of DJing while hosting a radio program on the local campus station. After deciding to follow his passion, he got his start working for Glassman Entertainment. There, DJ Keith worked his way up from the newest of the DJs to the eventual owner of the company, purchasing it from Jeff Glassman in 2008.
Keith has now been a professional DJ and MC for over 25 years. What makes him different is the obvious passion he has, not only for music, but also for entertaining and particularly event planning. This passion, coupled with his incredible ability to read a crowd, has clients consistently impressed. If attention to small details and management skills are what you're looking for, DJ Keith is the right choice for you!
WHAT PEOPLE SAY
"When everyone from your 80-year-old aunt and 40-something friends, to 12 and 13-year-olds independently rave about how great the music was, you know the DJ did something right! Keith was great to work with from start to finish and created a party that was both fun and in keeping with who we are. It was a great night!"
– Joan 
WHAT PEOPLE SAY
"Keith was so amazing at our wedding! He kept us on our feet, dancing all night and made it so fun. We couldn't recommend DJ Keith more!"
– Brittany D.
WHAT PEOPLE SAY
"Our guests, myself, and my now-husband had an absolute blast at our wedding thanks to DJ Keith. He is super organized, professional, and personable. Days after the wedding, we kept talking about the excellent job Keith did. We would highly recommend, 100%."
– Robin B. 
WHAT PEOPLE SAY
"Keith was amazing!! Very professional and played music that all of our guests loved. During the ceremony, everyone could hear the songs I picked and were able to clearly hear us when we spoke. The music really made our event that much better. We couldn't be happier. Highly recommend!!"
– Chelsea S.