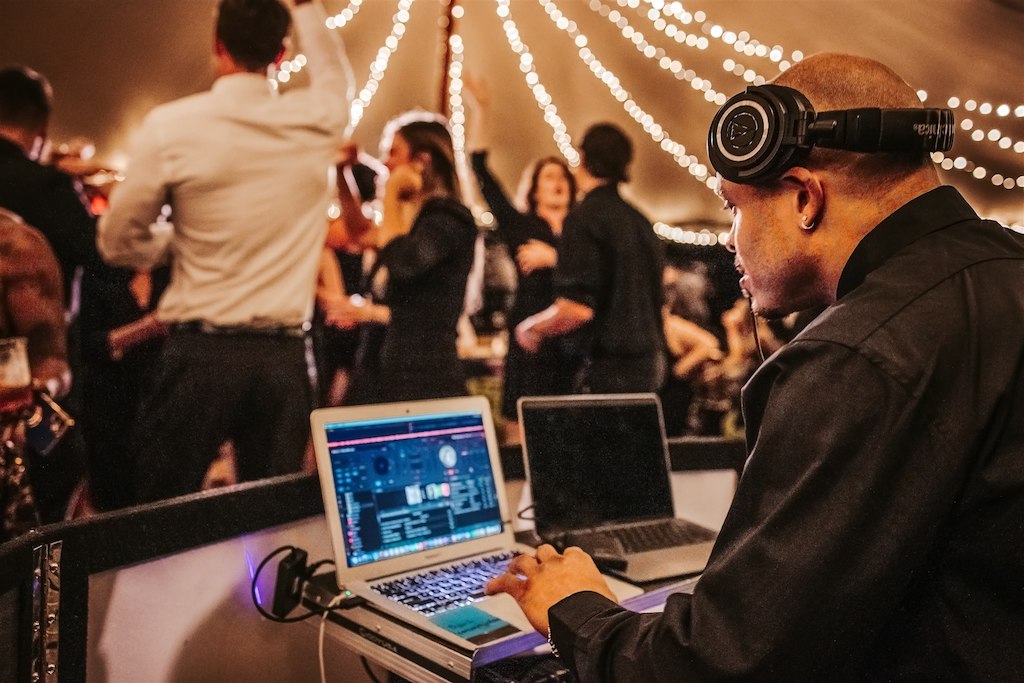 WEDDINGS | PRIVATE EVENTS | CORPORATE EVENTS
DJ Alan has over a decade of DJ experience with all types of weddings and events. Naturally outgoing, he loves interacting with clients & guests (and has even been known to showcase some of his own moves on the dance floor)! With energy and enthusiasm that is unrivaled, DJ Alan is a true master of mixing and the life of any party!
When it comes to events, he's DJ'd them all! From proms and bar mitzvahs to weddings and Sweet 16s, DJ Alan's diverse resume has granted him the ability to navigate any timeline with ease. When it comes to music, he has extensive knowledge, which allows him to cater to each client's unique and diverse tastes. Whether it's a private event, a wedding, or a corporate event, DJ Alan will keep your guests entertained and dancing the night away!
WHAT PEOPLE SAY
"We had an amazing experience with Alan. He really made the party! I've gotten incredibly rave reviews. I had specific do's and don'ts that were followed to a T, and night of, Alan kept everything running smoothly, so that I could just relax and enjoy my guests. But most of all, he was just fun!! A ton of people were on the dance floor, young and old, dancing up a storm from the moment Alan got started until the minute he was done. He was able to really engage people without being in-your-face or annoying about it — he just had a fun spirit and great music that was captivating. I seriously cannot recommend him highly enough."
– Debra
WHAT PEOPLE SAY
"The DJ we used, Alan, was incredibly helpful, friendly and easy to work with. He arrived ahead of schedule and was set up and ready to go after our cocktail hour live music ended. He was energetic, fun, and super professional throughout the night. He knew our taste and made sure to play songs we wanted and also honor some guest requests as well. He kept the dance floor packed until the very last song! Alan truly helped make our reception memorable for us and our guests. We can't recommend him enough!!"
– Allie 
WHAT PEOPLE SAY
"Cassandra was super helpful and responsive throughout this entire planning process! We spent an hour on the phone together making sure no detail was missed! That's perfect customer service! DJ Alan was awesome and played all of our requests and knew how to get our reception/party started! 10/10 would recommend!!"
– Quinn S.
WHAT PEOPLE SAY
"On the night of our wedding, Alan kept the dance floor packed at all times. His positive energy is contagious, and we had a blast! I hope anyone planning a wedding gets to work with people as buttoned up and fun as Alan."
– Shirley
WHAT PEOPLE SAY
"DJ Alan was an AWESOME DJ and emcee. He played all of our requests and had the dance floor packed all night. Alan was a pro on the microphone as well, helping with all the announcements, getting folks motivated to dance, and helped make things run smoothly. Our event planner was very impressed as well. Alan even broke out some great dance moves!"
-Jenny