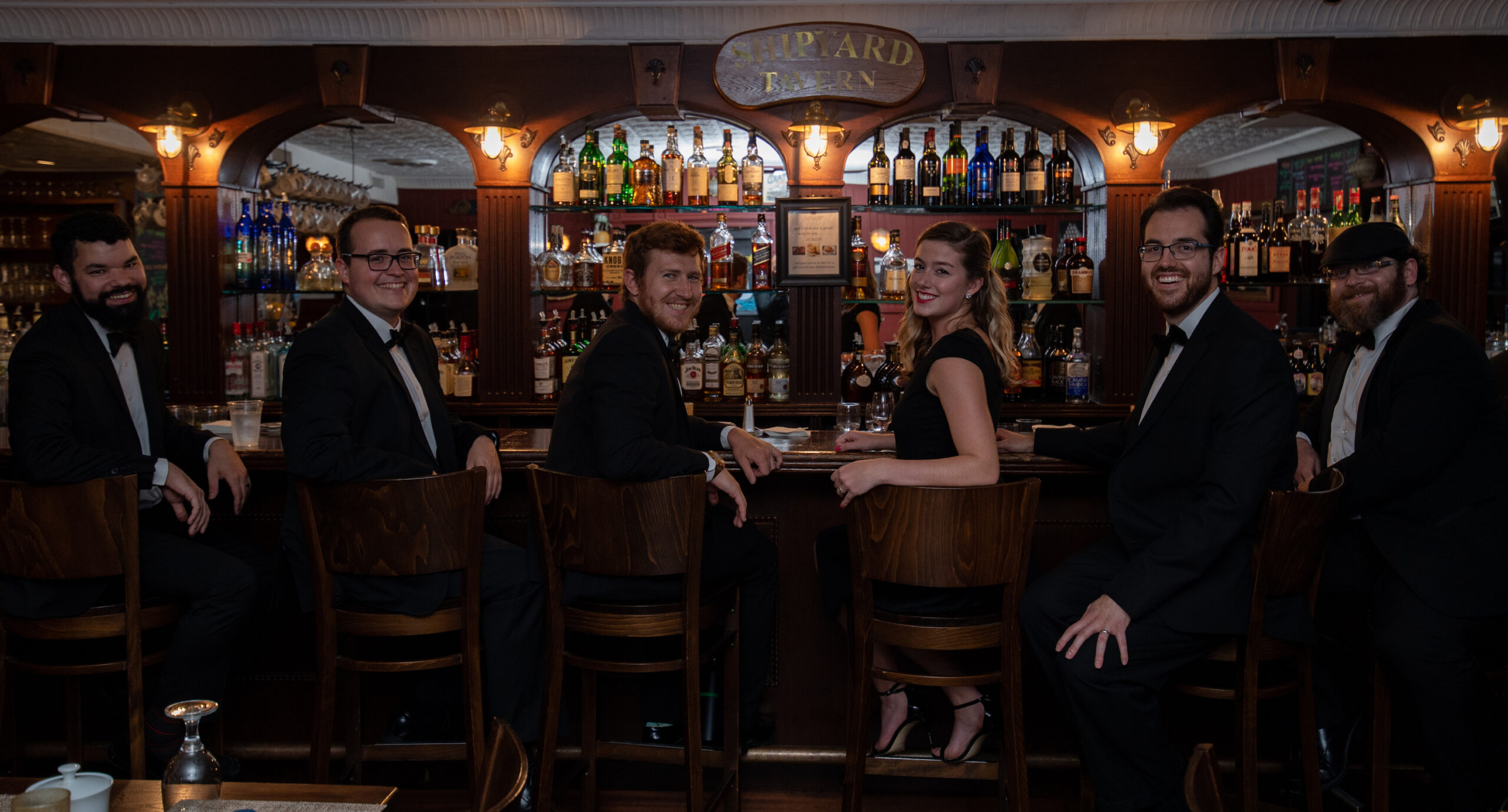 R&B | SOUL | DISCO | TOP 40 | JAZZ | CLASSIC ROCK
Founded in 2015, Narragansett Soul is a group of professional musicians dedicated to bringing great live dance music to weddings and events throughout New England and beyond. The talented six-piece band is comprised of Berklee-trained music educators who specialize in classic soul and R&B dance hits, sprinkled with their own brand of rock and pop influences.
The group is multi-talented, also offering jazz for cocktail hours, corporate events, and similar functions. In addition, they can also break down into smaller arrangements to provide music for wedding ceremonies or events requiring a more classical approach. No matter what kind of event you're hosting, Narragansett Soul will bring a professional touch that will have you and your guests impressed and on the dance floor!
WHAT PEOPLE SAY
"Highly recommended! These guys are great! We first heard them at our friend's wedding and immediately knew we needed to have them. I must have taken them through three of four song changes before deciding on our dances. Not only did they provide suggestions and feedback to all the questions I had, but they were enthusiastic and flexible the entire way through. They played extra songs at our wedding and had people lighting up the dance floor. Guests could not believe the sound that came out of the lead singer's voice! I would absolutely recommend working with these guys. You will not be disappointed!"
– Tori and Brian
WHAT PEOPLE SAY
"We had an amazing experience with Narragansett Soul! From the moment we first reached out, Dave and the rest of the band were kind, courteous and very professional. Dave guided me through any details of the night prior to it to make sure everything went as we wanted it to. The singing, instruments and sound quality were perfect. Overall the night turned out perfectly and I wish I could repeat it! I would highly recommend Narragansett Soul!"
– Elena A.
WHAT PEOPLE SAY
"Great music! Beautiful! This band was amazing! My guests truly enjoyed the whole experience. David Heath was easy to work with. He had great communication prior to the event. They had the whole room up and dancing at the reception. I absolutely loved them and would use them again if I needed a band. I would highly recommend them!!!"
– Neha S.
WHAT PEOPLE SAY
"Amazing band! These guys were the highlight of my wedding! Our dance floor was full and so many of our guests commented on how great the band was. Great beats! Thank you Narragansett Soul for being a part of our special day!"
– Elena S.
WHAT PEOPLE SAY
"My husband and I were thrilled with the music provided for our wedding reception! Professional service and top-notch quality sound! I would highly recommend booking this band for your celebration! You will be so glad you did!"
– Marianne A.
WHAT PEOPLE SAY
"Great Wedding Band! Narragansett Soul was easy to work with and reasonably priced. Most importantly, they did a fantastic job creating a wedding experience that our guests will never forget. They were upbeat, fun, and sounded great!"
– Anna M.
WHAT PEOPLE SAY
Narragansett Soul was perfect for our event! They were kind, flexible, and so much fun. We had a gathering of people of all ages and the music was perfect for everyone. We are so grateful to them for providing a fun and entertaining evening!" 
– Elizabeth J.
WHAT PEOPLE SAY
"Great variety of music, upbeat. Good group of people." 
– Rob