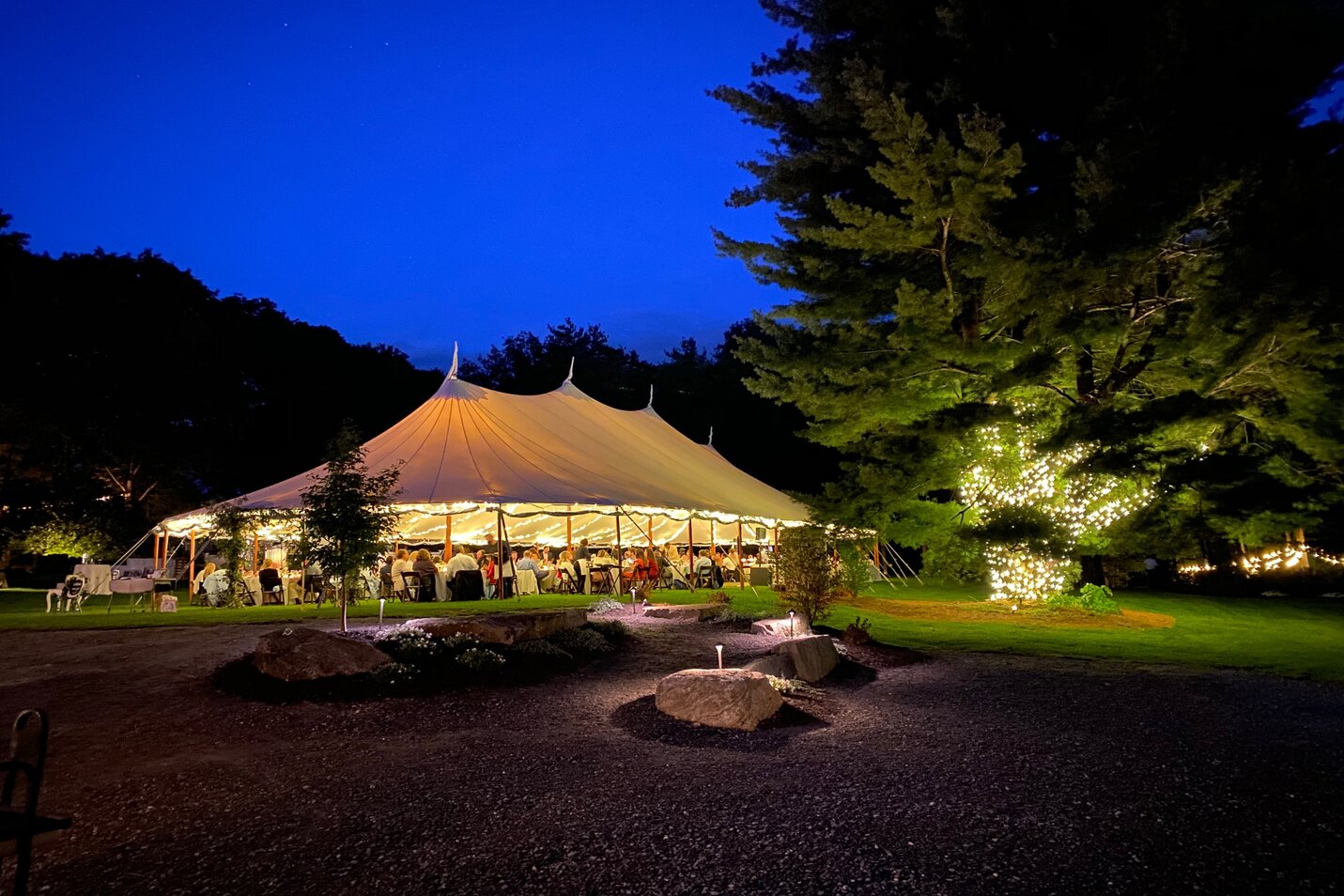 Tent Lighting
Whether it's a small backyard tent just big enough for close friends and family, or a four-post sailcloth tent with room for your entire wedding reception, the New Holiday Light Company has got you covered. With several bulb and wire types to choose from, their talented staff can help create an absolutely stunning atmosphere, one that you and your guests will remember for a lifetime.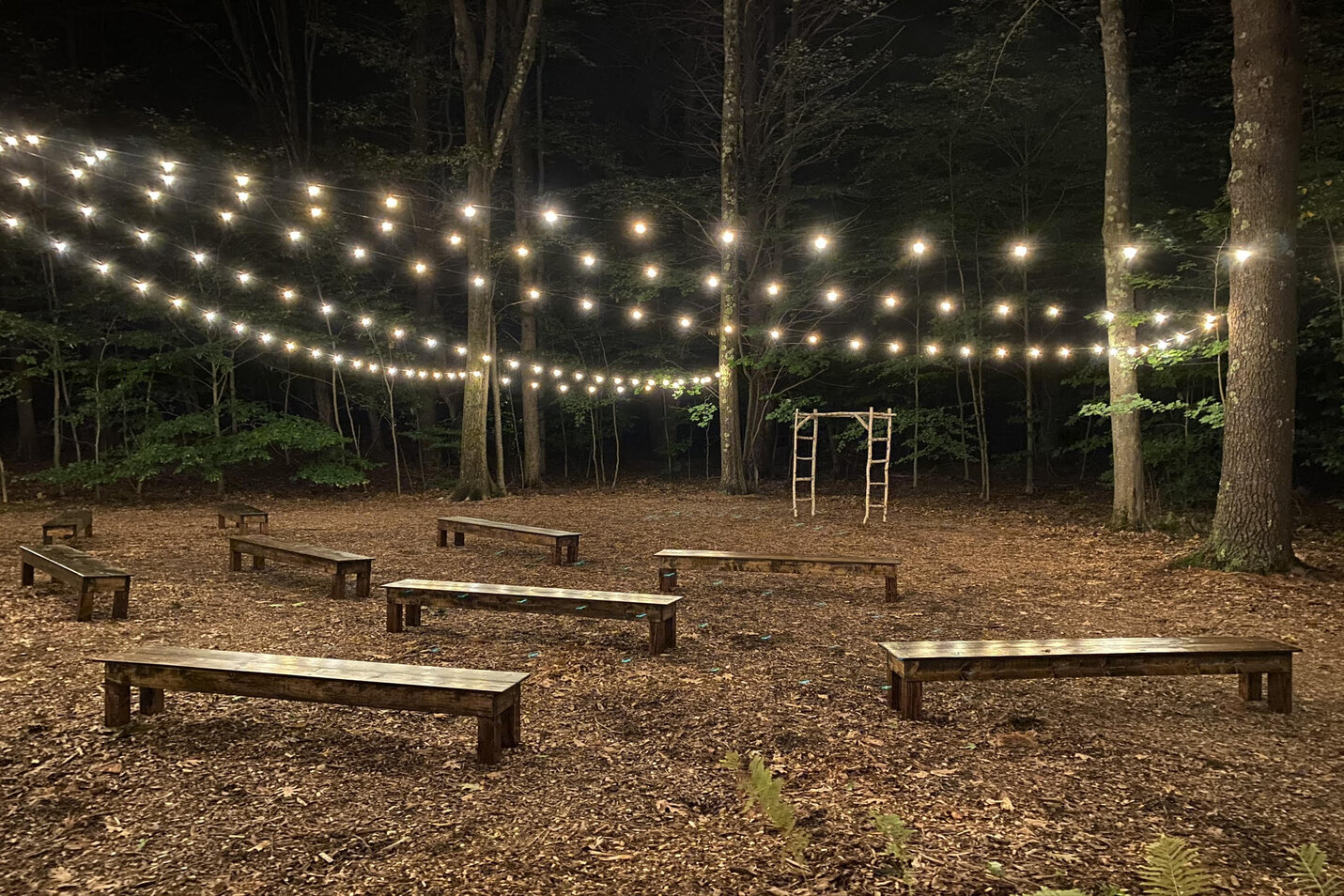 Bistro Lighting
Commercial-grade bistro lighting looks beautiful and casts just the right amount of light exactly where you'd like it. Each LED light comes in a wide variety of styles, making them the perfect addition to everything from backyard patios to rustic barns or sailcloth tents. Plus, with custom wine barrels, half barrels, and mahogany boxes, almost any arrangement imaginable is possible.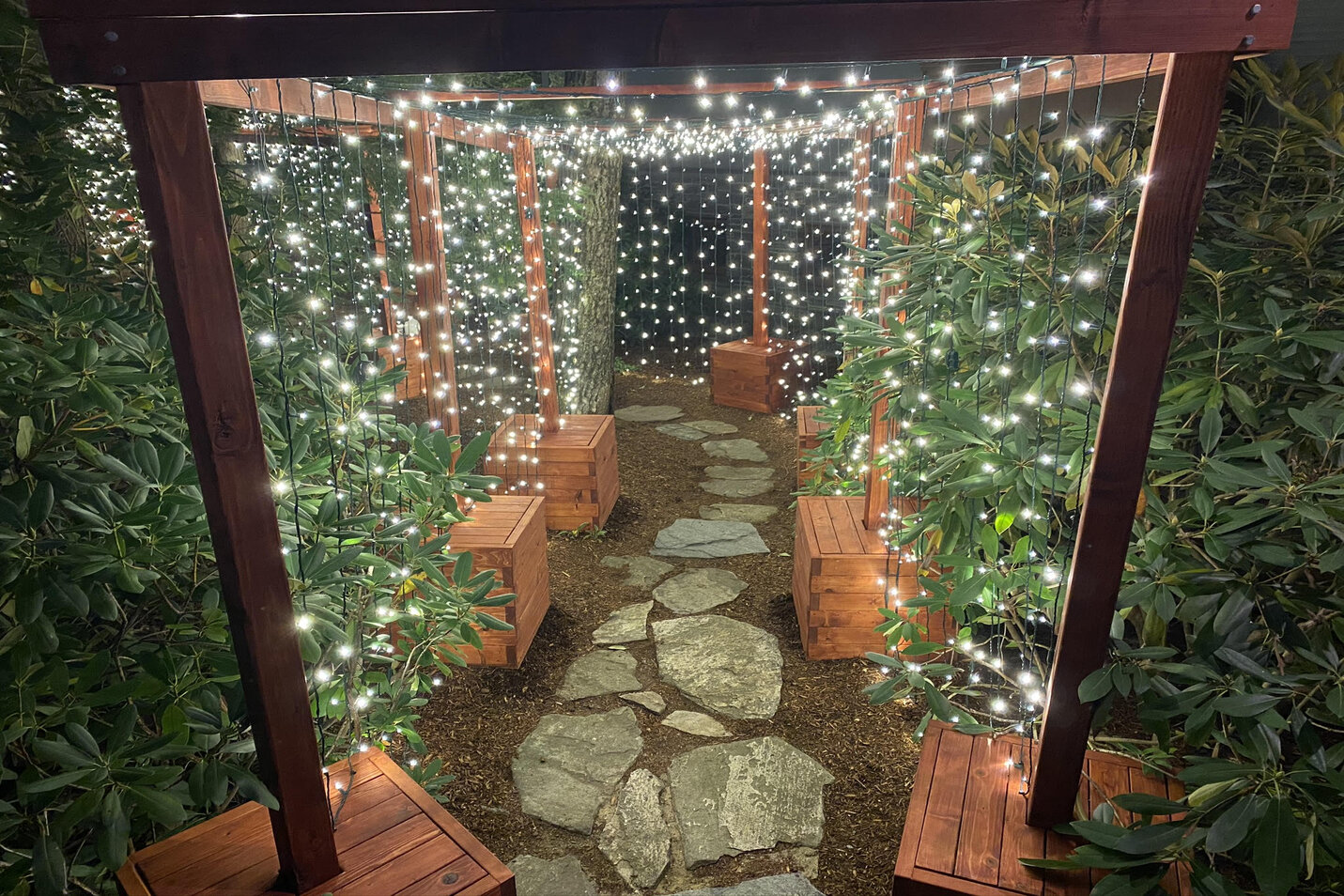 Accent Lighting
Accent lighting is where creativity really comes out to play! Want that gorgeous maple tree wrapped in lights? Hoping to hang twinkling fairy lights that create an enchanting weeping-willow look? Perhaps you're thinking that perimeter lighting will help your guests find their way. The New England Holiday Light Company is honored to help bring your entire lighting vision to life.
To request availability for your event, please fill out the form below.